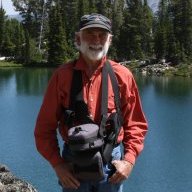 Joined

Sep 30, 2014
Messages

474
Really? Why do you say that? I have been driving at JK for over 10 years and have had no problems with either of the ones I've owned, and I put A LOT of miles on them, both on and off-road.
Yep, every other week I get to fix something. Most of it is wiring/sensor problems. It's to the point I don't have a whole lot of trust in it getting us home from some places it would be a long hike. I've owned 30 something vehicles over the 6+ decades since getting my driver's license and the JK is third from the bottom in the POS category. It was back to the dealer 22 times under warranty and it certainly has not improved since. Frankly, I have no future plans for anything fiat had a hand in, including any new Jeep products. I want absolutely nothing to do with another 3.6 L. That engine may work with the automatic and a Rubicrawler but it plain sucks with the NSG 370 manual transmission. There is just no usable bottom end torque. Then we could talk about the tinfoil axle brackets and the same size front axle tubes Willys put in their 1947 wagon, the NSG 370 that pops out of gear every time you hit a good washboard (a warranty item that didn't really fix anything), a power steering system that is totally inadequate for any real off road (at least my definition of off road), and a host of annoying things like the windshield washer fluid tank that dumps its contents on the ground whenever the temp gets close to zero. Just a fine machine----
But it has made me
WAY
more proficient with OBDII.
I sincerely hope Ford is more competent but I have a few reservations about the new Bronco too, not the least of which is what kind of torque curve the 2.7 develops. That will have to wait for a test drive, probably someplace the dealer will not want to know about.
I about have my 1955 Willys CJ 3B back together, Version 5.0. Not much space but better than the JK in every way off or on road with the exception of the only AC is to leave the top down. What it comes down to is if one has specific expectations for a vehicle, you will likely have to build it yourself.