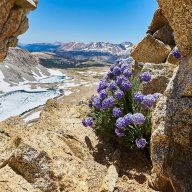 Joined

May 16, 2016
Messages

1,098
An interesting article in The Guardian starts out talking about the crowds at Horseshoe Bend and then talks about Yosemite, Yellowstone, ...
In an article talking about overcrowding and the consequences of social media, this line really jumped out at me, sadly the incongruity was not addressed
"This tree is helping to usher in a new era in Yosemite. And it's not alone. Grand Tetons, Mt Rainier, Yellowstone, and Zion are all being wired with internet and cell service as part of a plan to attract a new generation of park-goers. In Yosemite there are six towers already constructed, with plans under way for close to a dozen more."
https://www.theguardian.com/environ...rcrowding-crisis-tourism-visitation-solutions