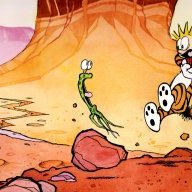 Joined

Mar 31, 2016
Messages

905
On Thursday, 5/21, I chose to hike to Wilcox Lake in the southern Adirondacks. Another beautiful day. No bugs on the trail, black flies were swarming at the lake with a few landing to bite.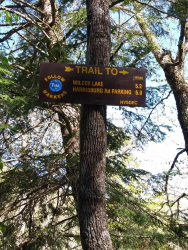 first stream crossing over Tennant Creek (on an old snowmobile bridge)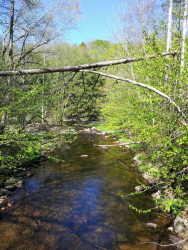 more old boardwalk through a wet area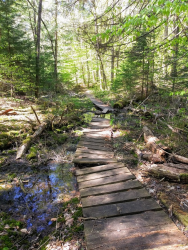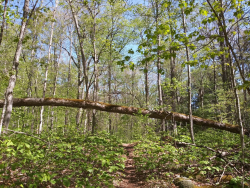 the trail reaches East Stoney Creek and follows the creek for about 3.5 miles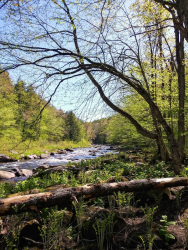 yes, more white trilliums ... I love these flowers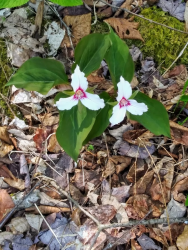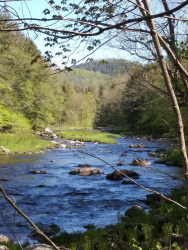 an old metal trail marker ... the Conservation Department was remained Dept of Environmental Conservation in 1970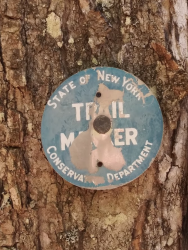 the trail cuts through the woods above the creek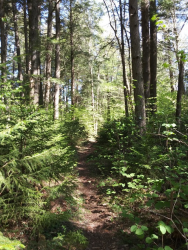 a rock hopping stream crossing along the way ... there were several of these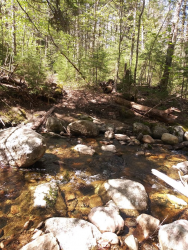 some really cool delicate flowers along the trail (I still have to look them up for identification)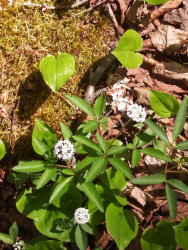 trail junction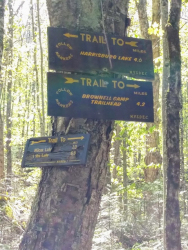 crossing East Stoney Creek on a suspension bridge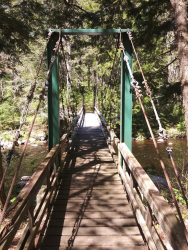 the view upstream from the bridge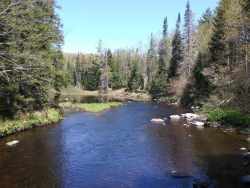 the view downstream from the bridge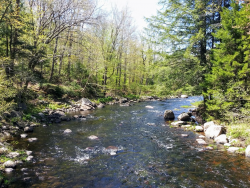 after about a mile after crossing the bridge and climbing over the shoulder of Wilcox Mountain, you arrive at Wilcox Lake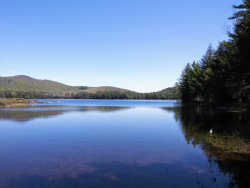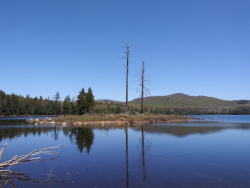 after reaching the lake you follow a trail to the left for about a quarter mile to Lean-to #2 (the lean-to is in great shape and well cared for by its adopter)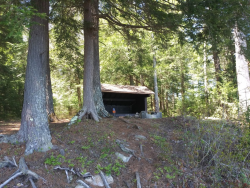 a view from the shoreline below the lean-to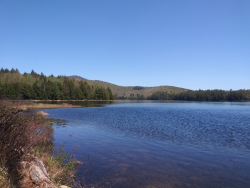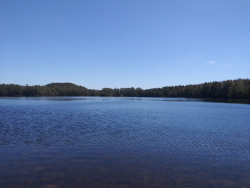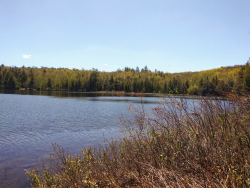 I believe this was a moose track in the mud along the trail by the lake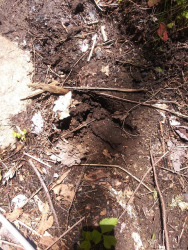 a look back at the bridge as I headed back to the trail head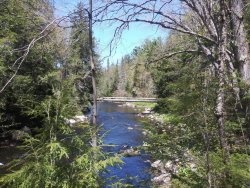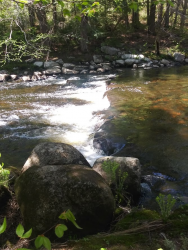 the hike out was uneventful ... 10.6 miles r/t ... ran into two backpackers on the trail (they were heading out) and a couple backpackers showed up at the lean-to as I was getting ready to leave. Another great day to be out in the woods!