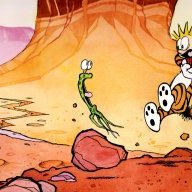 Joined

Mar 31, 2016
Messages

884
The weather has been steadily improving and I figured it was time to get out and try and beat the black flies ... so on Tuesday 5/19 I hiked into Murphy Lake from Pumpkin Hollow Road ...
Some really nice trail work that replaced some really old wooden boardwalk through a wet area
an example of the old boardwalk that remains further down the trail
trilliums are still in bloom
one of the larger stream crossings
the things you see in the woods ...
trail gets a bit rocky and wet ... you can tell that this part follows an old woods road
nope, not Murphy Lake! A small beaver pond along the trail about a 1/2 mile from the lake
One of the first views of Murphy Lake from the trail
my lunch time view from the rocks below the lean-to. the trail enters the lake area below the cliffs in the distance
I bushwacked around the lake to return to the trail ... this is a view looking back at the rocks in the photo above (where I ate lunch)
this is the outlet of the lake that you follow for a bit on the trail (I took the photo on my way out)
this little guy was warming him/herself in the leaves near the trail
a red trillium ... their bloom is just about over
at times it felt like you were walking through an avenue of pines ...
Total mileage r/t 7.6 miles. A few black flies swarming around when I was eating lunch but none were landing or biting. Saw a couple people tent camping just off the trail as I rounded the lake but didn't see anyone else. A fine day to be out and about!