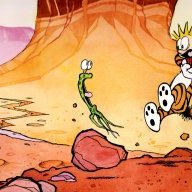 Joined

Mar 31, 2016
Messages

905
This is one of our favorite hikes in the southern Adirondacks. The trail follows an old woods road much of the way, going by Bennett Lake, Middle Lake, and finally Murphy Lake. There's a lean to at Murphy which makes it a destination for weekenders. Middle is our favorite with a number of rocky spots on the eastern shoreline for relaxing on a sunny day. Those spots are reached by a herd path and are not on the main trail which follows the western shoreline. Didn't see anyone else during my hike.
A view of the lake. The island in the photo suffered a fire several years ago after some careless campers left a smoldering fire in the forest duff.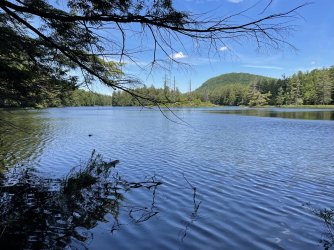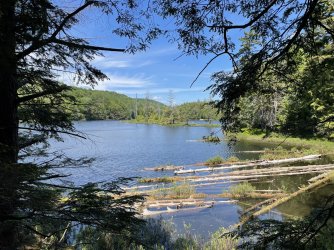 My view at lunch … looking at the opposite side of the island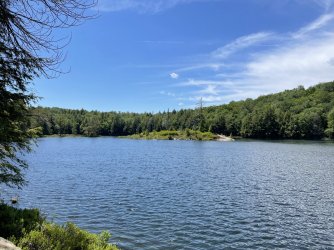 A loon popped up in front of me as I was getting ready to leave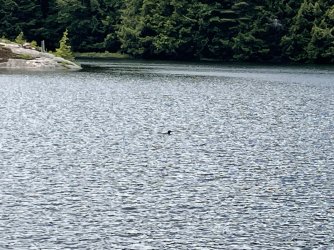 Some old metal in the forest, possibly a part of an old stove. Like much of the Adirondacks, this area was logged in the 19th and early 20th centuries and so this maybe from those logging days.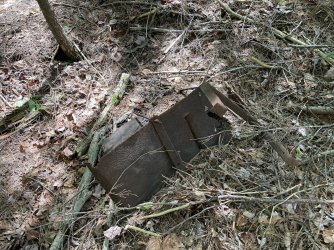 A small portion of the trail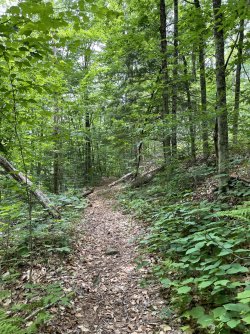 A stream follows a short section of the trail with that stream flowing under a rock "arch"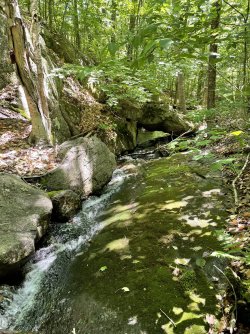 5.5 miles round trip. Not many mosquitoes but there were some pesky gnats buzzing about my head on the way out.