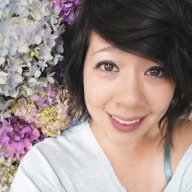 Joined

Dec 31, 2017
Messages

1,404
I can't imagine that people want to see this report since there have been so many pictures and stories already. However, this trip had a lot of firsts for
@Bobbiesworld626
and myself, and it will be a trip that I remember forever! I took 1136 photos and managed to get it down to 150, so I will do my best to sum up the report too.
Miya's Photos:
https://evermoremoments.smugmug.com/San-Rafael-Swell-Utah/
@Bobbiesworld626
People Photos:
https://evermoremoments.smugmug.com/Swell-Utah-Bobbis/
There was a lot of discussion on what route we took to get to camp. So here…
I don't know why I thought mileage was over 900. I must have been suffering from sleep delirium. I left work at 18:30 on Wednesday 04.03 and we made it to camp at 09:00 Thursday 04.04.
We picked a spot, made camp, met
@Stephanie B
and Blake (I think that happened before naptime…), put up a big green sign, watched a monster RV show up in our camp and try to park (it was hilarious), and then took a much needed two-hour nap. Thanks again
@Stephanie B
for getting there early and securing the site and setting up signs!
Still in work clothes, hah!
After the recovery nap, we wandered around the general vicinity.
'Perty' things...
Looks like Baklava!
Upon returning to camp, I was blessed to stumble across a mythical beast! The fabled desert unicorn had arrived at our camp! And, as everyone knows, the desert unicorn is the rarest of all. I was lucky enough to snap some shots.
We had a lovely evening with Stephanie, Blake
@Udink
, Dennis 1 (I can't remember his username!), and
@Nick
. It was a night of fantastic people, good conversation, and a lovely fire! I passed out around 2300…I think. Bobbi and Nick decided to compete to see who could stay up the longest. Apparently, they went to bed anywhere from 0630 – 0730, but that Bobbi "won". I ended up waking her up at 0900 so I don't know if she felt like a winner hehe!
Goblin Valley was the destination for Friday and I was ready to get a move on! The day we went ended up being overcast, which was a bummer, but this provides all the more incentive to return. It surprised me how much I enjoyed Goblin Valley! 'See Goblin Valley in snow' has now made it onto my bucket list.
There were SOOOOOOOO many humans and cars. We decided to stay away from the main TH/parking lot, with the intention of going back later in the day. Instead, we took Curtis Bench TH (3 miles). This ended up being the BEST decision. Curtis Bench Trail takes you up and over the Valley so you can see the Goblins from above. There is even a TH that leads you down into the Valley. We did not encounter one person on this amazing trail!
We made a fun attempt to reach the Valley floor, but Bobbi was understandably tired, so after a couple miles, we headed back to camp.
We have never been in an environment like this, so our imagination ran wild! We found some 'caves' that we declared our home, summer home, and winter home.
My idea of seducing someone into my 'summer home', hence why I am single.
We kept finding rocks that reminded us of things, like staring at the clouds!
This is a man's profile, gazing up into the sky.
This is a dragon (or crocodile/alligator) and he has his talon up, trying to lure you into his mouth. 'Get in my belly!'
This beautiful little critter did some great posing for us while it shed it's skin. I fell in love with its green eyes.
We stopped at the gift shop and headed back to camp. Bobbi dashed for her tent and some rest. I wandered up to the campfire and met more wonderful BCPers!
Saturday morning came slowly for most of BCP (luckily). Bobbi and I had discussed it the very first night, but we were going to attach ourselves to
@Udink
(or stalk). I don't know if he had originally planned on going to 'The Unexpected Panel', but we heard about it and got it in our head we would see it! Bobbi and I had never seen pictographs or petroglyphs (I still don't know the difference). Saturday morning we formed a group of awesomeness and set off!
Group of Awesomeoness Includes:
@blueeyes
,
@Bobbiesworld626
,
@Chris Mosbacker
,
@Dave
,
@Outdoors24
,
@Udink
,
@Yvonne
The road to the TH was more than I had ever experienced, but Dave handled it like a pro! I didn't even get car sick, so YAY!
The views were unlike any I have seen in person. I was overjoyed to see them, to hike, and to be around such great people. I have never gone hiking with more than 2 other people and the people I usually get to come with me have been semi dragged/forced against their will.
Miner's Claim...? It was amazing to see this piece of history and the fact that it was still safe and hadn't been taken by some random person.
COME ON!!! Aliens....
Love the precision of its fingers.
@Yvonne
looking cool!
Back at camp.
I decided that we needed to leave Sunday, so I could get home and do laundry and other miscellaneous chores before work on Tuesday.
Ate Yvonne before we left.
We left camp and headed to Wild Horse Canyon. This would be our first time experiencing a slot canyon and I was pretty pumped! I had heard the place is packed, but we ended up only running into a dozen people, give or take, there and back! We unintentionally ran into Yvonne at the TH and we ended up exploring together. A special thanks to
@Yvonne
for teaching us so much during this trip!
We headed home at 1400 on Sunday and I got home at 0330 Monday.
I am so grateful for everyone I was able to meet. If I were to write everything that I felt about this trip, all the wonder and joy that I experienced, this report would turn into a novel. I cannot wait to meet up again! Remember, if anyone is ever in California, reach out to me! I am desperate for outdoor friends... haha
Last edited: