Joined

Feb 23, 2012
Messages

646
I finished my Zion to Capitol Reef Hike back in May. After completing the "
Flood Video
" I got sidetracked and didn't get a chance to do a full trip report... until now. I'll give you guys a trip overview here and include the "short" video. But, if you have the time and want to dig deeper, check out these links for more options a la choose your own adventure:
Long-form Video
Trip Journal
Photo Gallery
Trip Map
The hike ended up being 320 miles over 20 days. Four of those were half days, but even accounting for that I failed to hit my goal of 20 miles per day. Like Milli Vanilli, I blame it on the rain.
This was easily my most cool and rainiest long-distance Utah hike ever. Only a few days were in the mid 80s in temps and it probably rained half the days I was on the trail. Despite the cool temps and precipitation, I find it strange that it never did hail on me (that's a first for my spring hikes.) Though the rain slowed me down, it also made life easier as water was never a problem and I got by carrying very little.
Some Highlights/Lowlights for me:
HIGH: The Barracks
Got to revisit this place and it was as great as I remembered. I took the slightly longer Separation Pass route which I liked and also got a chance to do side hikes through Poverty Wash and Mineral Gulch. I also found the Powell Plaque which I missed last time around.
LOW: No Labyrinth Falls
I again failed to get down to see the top of the falls. The downclimb above the falls was still too daunting for me to try solo. It was difficult to judge how hard it would be get back up from on top.
HIGH: Unexpected Cool Slickrock
Stumbled upon a few cool outcrops of slickrock while making my way from Kanab Creek over to the Mollies Nipple. They weren't Coyote Buttes by any means, but still pretty fun to check out.
LOW: Just about everything else along this stretch
Sandy routes, an ATV Jamboree, very little water and insatiable packrats.
HIGH: Starlight Canyon and Cave
It's one of those remote spots I'd always wanted to visit and I'm glad I made it happen. The charcoal pictographs in the cave are very unique and the rest of the canyon is nice as well. The narrows are fun and then ending near Kitchen Canyon Falls is a treat.
LOW: Asshat Graffiti
Some jerk decided to scrawl his own HUGE name and date in Starlight Cave with charcoal. Anyone know Guy Renzello? There's one in Payson with a Fb page with some "outdoorsy" pics -- wonder if this is the culprit?
HIGH: Navajo Canyon
I'd always wanted to do the segment of the Hayduke Trail that runs across the Kaiparowits. It takes a strange route at one point running up through Reece Canyon and then back down Navajo Canyon. Now I see why: Navajo Canyon is pretty cool. It's not easy with soft sand at the top and a bunch of boulders in the middle -- but the section of narrows and "burnt" mudhills make up for it.
LOW: Monday Canyon
The next section of the Hayduke I didn't care for as much. Another boulder filled canyon w/o as much scenic value in my opinion. Mudholes Canyon looks like a better route to me.
HIGH: People
I saw fewer people on the trail this time out than ever before, but I liked who I did run into. First -- I met our own
@Joey
in Stevens Canyon. He was the only other person that day in Stevens and it's a crazy coincidence that we happened to sync up. Similarly I only ran into one person in The Barracks -- and I knew him as well. Then there was Will who I dubbed Will the Wanderer. I met him in Wahweap Canyon and he was quite the character. He has been wandering the Kaiparowits and Escalante for the last two years almost non-stop! He forages off the land and has no water filter or tent/tarp/bag/etc.
LOW: Cows
I feel like it's time for me to become more vocal in my opposition to cows on much of this land. The stench along the Paria was disgusting and the destruction of pictographs in Starlight Cave was sad (due to leaning/rubbing wall.) Water holes like Rogers Creek and Pocket Hollow have been rendered nearly useless by pollution. But, my own concerns aside, it also seems like a terrible place for the cows. I again saw so many dead cows along the route as well as one that was injured and just heartbreakingly limped along.
HIGH: 50-Mile Mountain
I'd never been on top until this trip and it was awesome. The view from atop the Straight Cliffs over the Escalante Basin to the Henry Mountains is incredible.
LOW: Abbreviated Route
Because I was behind schedule, I dropped off the Straight Cliffs directly down to Coyote Gulch instead of exploring the lower portion of the 50-Mile Mountain as well as Willow Gulch and 40-Mile Gulch. Next time!
HIGH: Coyote Gulch
It's been almost 10 years since I'd been there and it's still great. It draws the crowds for a reason, but I was happy that it didn't feel overrun when I was there as I only saw 5 other people.
LOW: Toilet Paper
I didn't see many people in Coyote Gulch, but I saw a bunch of teepee. Ug.
HIGH: Stevens Canyon
I really loved this canyon. I was a little worried about some of the obstacles, but they weren't bad at all. I don't feel like my pictures do this place justice (but maybe that's a good thing!)
LOW: Parts of The Baker Route
I didn't really enjoy parts of the Baker Route over to Halls Creek. I think I would have liked it more if it would have been completely unmarked, but the way it is there will be a dozen cairns within 30 feet and then nothing for the next quarter mile (that I saw.) There was also some litter along the way and the views from the top aren't as impressive as other places along the Fold IMHO.
HIGH: Halls Creek Narrows
This is a very awesome place and experiencing the flash flood there was an unforgettable experience.
LOW: Haters on YouTube
My flash flood video is becoming one of my most popular videos. I partially attribute this to
@Nick
's
awesome flood videos
from this season which helped draw in an audience (related content). But, with that increased traffic, I've gotten more negativity than ever before: "Your a idiot" and "people like you put search and rescuers at risk." Admittedly the video was maybe a tad over-dramatic (self-mocking somewhat even), but I'd hoped the message of safety was paramount. Guess that wasn't received by everyone.
HIGH: Finishing!
It's always a good feeling to end up exactly where I wanted to be 20 days after setting out (it doesn't always turn out that way.) Sure, I gave up a few things along the way, but I also had some unexpected pleasures and in general the trip went off without any major setbacks.
OK -- the pics:
Heading out from Zion's "bonsai" tree
The Barracks
Poverty Wash
Cool Slickrock
Starlight Cave
Kitchen Canyon Falls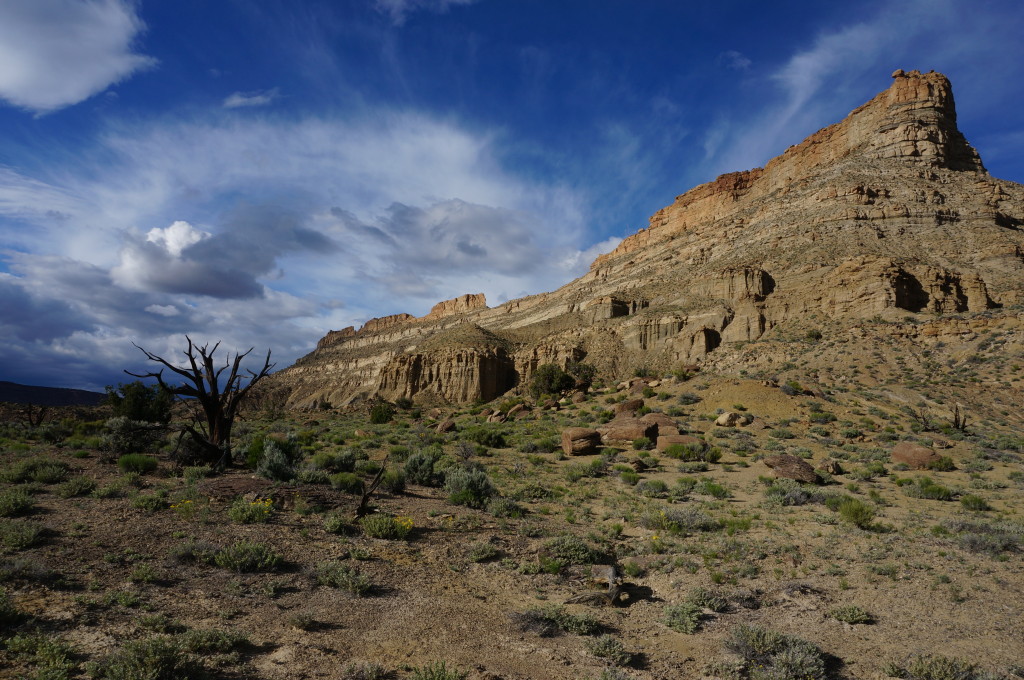 Coyote Point
Will the Wanderer
Navajo Canyon
Mr. Tarantula
Atop the Straight Cliffs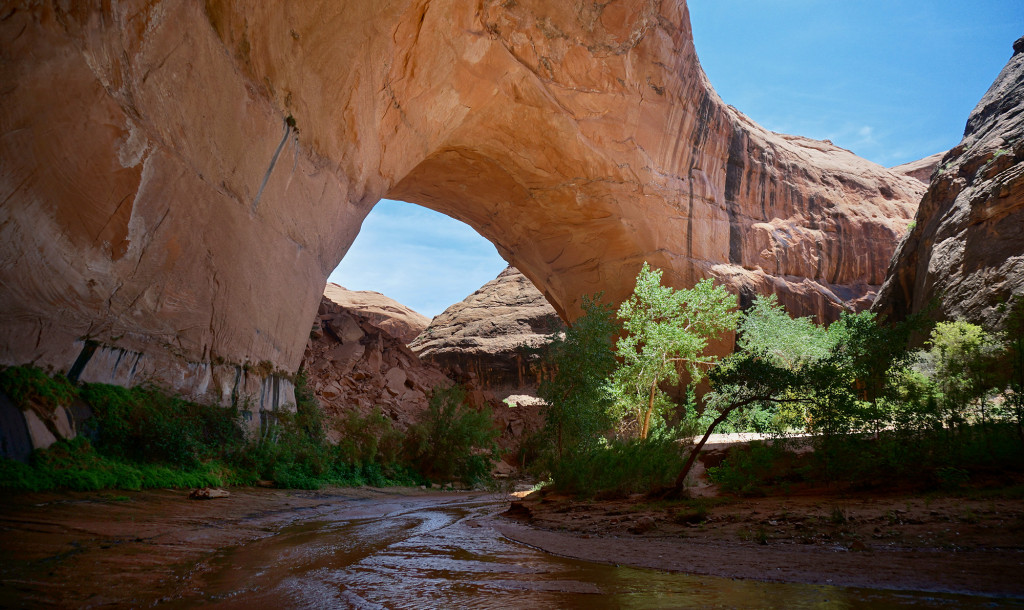 Jacob Hamblin Arch
The Black Pool



Lower Coyote Gulch
Stevens Arch above the Escalante
Kayenta Ledges in Stevens Canyon (w/ Joey)



Baker Route View to Halls Creek



Cottonwood in Halls Creek Narrows



Pre-Flood Halls Creek



Flooded Halls Creek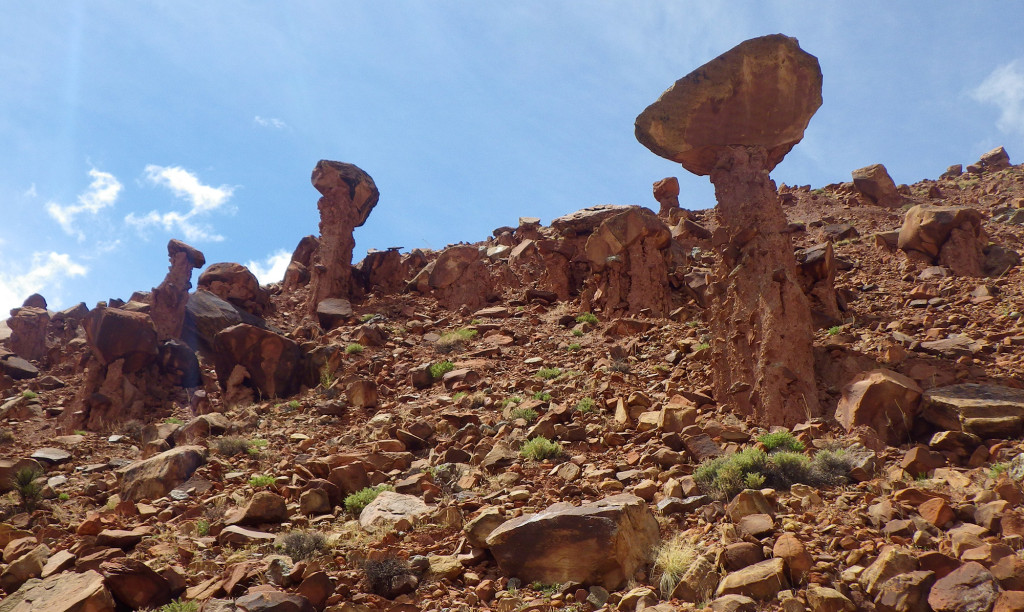 Red Slide Hoodoos



Hamburger Rocks



Final Night along the Fold

Featured image for home page: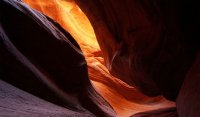 Last edited: