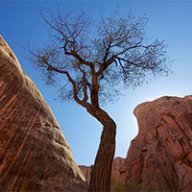 Joined

Aug 9, 2007
Messages

12,940
As mentioned in another thread, I have secured permits for a big boat trip to Grand Teton and Yellowstone at the end of this summer. It's still a ways off but I'd like to start planning things out and would love input from anyone who might have it. I'll be camping out of
my pontoon boat
and plan to attach as many kayaks as needed to it to allow for some nice paddling, particularly in the remote south and southeast arms of Yellowstone Lake.
Here's my plan so far:
Days 1-3: Jackson Lake, Grand Teton NP (2 nights)
I have Little Mackinaw Bay reserved. It's not very far from the marinas but it is the only site on Jackson Lake that actually has a lake view toward the tetons! I'm just kind of planning on relaxing and cruising around for that part of the trip. I'm not sure if I'd even kayak there since the lake is so big and doesn't have the motorless/wakeless fingers to explore.
Days 3-6: Yellowstone Lake (3 nights)
I have site 7M3 booked one night and 7M5 booked for two. Tentative plan is to try and catch some monster cutthroats and head down into the southern arms and do some paddling. Is there anything else I should hit while I'm out there? It looks like there is a geothermal area on the east side of the SE arm that could be cool. Worth anchoring the boat and going for a hike to it? What else?