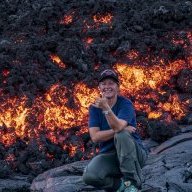 Joined

Jan 19, 2012
Messages

3,410
Nene - Hawaiian Goose
The Nene is an endangered endemic species of goose and is only found in Hawai'i.
They loose like Canada geese but at one point in history they landed in Hawai'i and elvolved into a endemic subspecies.
At one point there were only 30 birds left but conservation efforts helped to safe the species and now there are about 2,000 left in the wild.