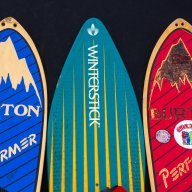 Joined

Feb 19, 2012
Messages

382
I saw this post on a different site and the distances are obviously specific to my home in Idaho Falls.


"The December 2010 issue of Outdoor Photographer had the top 25 places in the world to photograph landscapes. Five of the locations are an average of 6 hours and 375 miles from Idaho Falls. The closest is 3 hours and 149 miles and the farthest is 10 hours and 603 miles"

I sure am curious which areas these are. I don't have the magazine and can't seem to find the list online so I have to guess and it is hard since the parameters say average miles which makes it a bit vauge. Average 6 hours but at least one only 148 miles? I would guess the Moulton Barn at Teton is the close one. Perhaps Yellowstone Falls instead. I am too lazy to look up mileage to know which but am sure one of those. I would guess Dead Horse Point in on the list. I would say Antelope Canyon and/or Monument Valley probably? maybe Antelope wouldn't be landscape in such a confined canyon. The Wave? I would also guess that the list would not be overloaded with redrock areas so I doubt there would be more than that for Colorado Plateau shots. The Grand Canyon is possibly in the group but I would have put it more than 600 miles but perhaps "as the crow flies" and to the top edge is what they meant? Maybe the other way at Glacier NP?

Any different guesses?