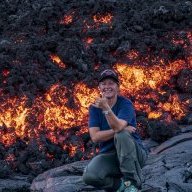 Joined

Jan 19, 2012
Messages

3,632
Now I love Yarrow. Some people will say it tastes a little bitter. When hiking I try to eat several Yarrow leaves daily which seem to always do me good. Yarrow has many uses, one it is good internally on the digestive system.Also it can be made into a poultice and put on wounds. It is known that it will help the wound heal up faster. The Roman Army carried packs of Yarrow for this purpose. Many good edible and medicinal plants out there.

And here in the West is Biscuit Root, Lomatium Species. In this day of Covid ... It is good against Respiratory sicknesses. It is found all over here in the Greater Yellowstone area. The bears also love it!

Just a few for everyone.
good to know, I should try it next time. I'm immune suppressed and always get infections when I get a wound. Back home in Hawai;i I used local plants which always helped but here on the mainland, I'm still searching. Thanks for the tip with the Yarrow, I need to try it out.