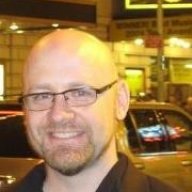 Joined

Feb 14, 2013
Messages

18
August, 2012
The Grassy Mountains are on the western side of the Salmon River Mountains, northwest of McCall, Idaho, and south of the Salmon River. The trailheads are about a 30 minute drive from McCall on a good dirt road, and most lakes are less than five miles in, and they're almost all pretty easy hikes.
Last August, I made a day hike to Upper Hazard Lake and Hard Trail Creek Lake. You start out at a trailhead .25 mile below the Hazard Lake campground, and follow a large meadow for the first mile and a half and then climb a small (200 ft.) ridge before arriving at Upper Hazard Lake (2 miles). It's a pretty lake at the base of granite Bruin Mountain.
Follow the trail from there southwest about .75 of a mile and you'll be at Hard Trail Creek Lake. There are a few campsites, but they're rough.
This day was really smoky. There were some serious fires to the west or Cheech and Chong were filming a movie. Who can say? As the pictures show, this area was heavily burned about 15 years ago.It's making a nice comeback, the flowers were incredible.
The fishing's a gamble at these two lakes. I always try, and sometimes get some nice brookies, but more often than not just a few nibbles. So, when the fishing's slow, I do what any reasonable person would do. Jump in the lake.
[picasa=5s]https://picasaweb.google.com/bsubrett/Haz#slideshow/5848724936816374802[/picasa]
Featured image for home page: