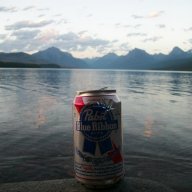 Joined

Apr 1, 2014
Messages

878
This was a 4 day backpacking trip I did with
@Bob
,
@Artemus
, and Mike at the beginning of May, 2015. We started at the Hell's Backbone Road, and exited at the Escalante River bridge along HWY 12. Originally, we planned to go all the way down lower Death Hollow to the Escalante River. However, after lots of swimming, rain, and minor hypothermia, we decided to exit Death Hollow at the Boulder Mail Trail (also because the others had to get out that day to go back to work). From there, we followed the old Bowington Road route along Slickrock Saddle Bench to reach the Escalante River. 3 miles later we reached the bridge and end of the trip.
Here is the trip video (not a slide show):
Bob wrote a trip report for it here:
http://backcountrypost.com/threads/death-hollow-from-hells-backbone-road-to-the-bmt.4643/
On day 1, we dropped down from the Hell's Backbone Road into Death Hollow. At first, it was a combination of Aspen trees and Douglas Firs. But that quickly changed to a Ponderosa Pine forest, surrounded by orange and white cliffs. We walked down the dry, sandy wash, climbing over benches when we had the chance. There is a very faint use trail there, but its easy to miss.
The Death Hollow trailhead along the Hell's Backbone Road.
The wash
The fellas checking the weather one last time.
Beautiful cliff colors
Soon the canyon widened, and we hiked across a large bench, full of cactus and scattered Ponderosas.
Then the canyon narrowed back up, and the wash turned to slickrock. We encountered water for the first time, and soon found a seep and pool. We camped along the benches across from the seep.
Art toting out trash
Art approaching our campsite.
views of our camp along the bench.
The seep and pool. Our watering hole.
Enjoying the evening at camp.
Looking back up Death Hollow, towards the direction we came from. I climbed above camp in the morning to take this picture.
On day 2, we headed down the canyon, quickly encountering several sections of small narrows. They were easy to avoid by walking on the slickrock benches.
Soon we started encountering small obstacles and pools of water. The benches disappeared, and we were in the first real set of narrows.
Finally, we reached a large obstacle, and decided to climb up to the canyon rim (Art found us a route). There we discovered a good trail, which leads all the way to the junction with the Right Fork of Death Hollow. In fact, I discovered later, this trail by-passes the entire first section of narrows, which sometimes fill with water.
Bob following our route above the narrows.
The junction with the Right Fork. You can see it to the left, and the main fork is to the right.
Here we are dropping down into the main fork. There ended up being a large swimming hole blocking our way, which required a jump to enter. So we climbed back up, and dropped over into the Right Fork, and walked that down to reach the canyons intersection.
At the junction, we reached the second set of narrows. These are not by-passable. This is really where the fun begins.
Art and Mike working there way down.
Our first real obstacle, and the first time we had to get wet.
Well, some of us anyways.
(Notice how long these narrows are. Just imagine being in them when they're flooded
)
After a mile or so, the narrows ended. We really didn't have to swim, just waste deep wading. And boulder hopping. Bob, who had been down death hollow before, informed us we were done with swimming holes. So we got into our dry clothes, and proceeded down canyon. 10 minutes later.........
we were back in the water.
This is the third section of narrows, albeit a different type. The walls are taller and deeper, and this is where Death Hollow really becomes enchanting. The water is running, flowers are growing, and a lot more colors show up.
Oh, and the real swimming begins.
I didn't take many pictures, often times putting away my main camera. I did capture quite a bit of it in the trip video though.
I used an inner tube to float my pack, in addition to keeping everything important in dry bags. Art and Mike floated their packs. Bob just swam with his on.
This was a really pretty section.
Not too far after this last shot, we reached a really long section of narrows that required a few minutes of non stop swimming. The water was colder, and I even make a comment about this in the video. Mike was behind me, and as he came out, I noticed he was shaking really bad. He was smiling, but it got my attention. The deep walls block most of the sunlight, and with cloud cover, it's not very hot. As I came around the corner, Bob mentioned he though Art was getting hypothermia. I asked Art how he was doing, and he couldn't form a sentence. So we sat him down in the sunlight, and put him in dry clothes. Mike showed up, and couldn't form much of a sentence either, so we did the same thing with him. We took out my tent, and threw it over the guys as a blanket. After about 30 minutes, everyone warmed back up, and we started hiking again. A few minutes later, everyone got wet again, and so we decided to make camp right then. Luckily, there was a perfect campsite perched up on a peninsula like point, a short distance above the canyon bottom. We were surrounded by beautiful, tall walls. Everyone got dry, and we ended up having a great evening.
Looking down on our campsite.
Views of the canyon bottom from camp.
Really neat grooves in the canyon walls.
A warm and dry
@Artemus
.
On day 3, we were in good spirits, and headed down the canyon. We had been camped close to Sulphur Springs, and soon figured out why it was called that. The canyon continued to be enchanting and full of color.
We thought we might be done with swimming holes, but we were wrong.
@Bob
swimming with his pack on.
Me inflating my inner tube
Art about to discover we had another swimmer.
This swimming pool was probably my favorite spot, it was absolutely beautiful.
While coming through this last pool, which was a very long swim, I accidentally flipped my inner tube, and dumped my pack in the water. Thankfully my pack sort of floated, and I was able to swim while pushing the pack in the water. My inner tube decided to float back to the beginning of the pool, so after setting my pack on dry land, I had to swim all the way back to get my tube, and then one more time to get out.
Me paddling back after fetching my tube.
Looking back at the stretch I had to swim multiple times. It bends around that corner a ways.
We didn't know it yet, but we were done with swimming for the trip. There are a few deep pools, but all are avoidable by climbing through poison ivy patches.
Poison Ivy. Its quite common after the swimming is over.
It started to storm on us. Rain fell, along with lightning and thunder. We put on rain gear, and moved quickly. Lots of shallow wading, and bush whacking through thick vegetation and poison ivy. This is another beautiful section of canyon.
The color orange started to show up everywhere.
It started getting chilly
A good look at poison ivy
As it continued to rain, we got colder. We reached a small sheltered overhang, and decided to set up camp early. Turned out to be a great idea, and kept us dry for night number 3.
A good look at camp.
Art and Bob. A tremendous amount of backcountry knowledge being passed around in that conversation.
Bob calmly reflecting on the events of the day.
On day 4, we had more storms rolling in. We were behind schedule, and some of the group had to be back to work the following day. So we decided to climb out of Death Hollow at its intersection with the Boulder Mail Trail. Then, the plan was to follow the old Bowington Road route south, across Slickrock Saddle Bench down to the Escalante River. It was a shorter, more direct route than continuing down Death Hollow. And we would be done with wading in water, which was a big deal by this point. Most of everyone's gear was either wet or damp.
Our last little bit of walking in water
Art called this Spouter Spring or Spirter Spring. I'm not sure which, nor about the correct spelling.
Following the BMT route above Death Hollow.
After climbing out of Death Hollow, we left the BMT, and headed south. We immediately ran into cairns, and from there the old Bowington Road route was fairly easy to follow.
Heading across Slickrock Saddle Bench on the old Bowington Road route. That's the Sand Creek drainage in the distance.
Mike the snake whisperer.
Dropping down to the Escalante River.
After several hours, we made it down to the Escalante River, dodging a lightning storm. It rained on us all the way back to the Highway 12 bridge.
Hiking down the Escalante River.
At the bridge, we got in our vehicle, and made the long drive back to pick up our other vehicle at the trailhead. Then these guys where nice enough to buy me dinner at the Hell's Backbone Grill in Boulder.
A big thank you to Art, Bob, and Mike for being awesome company, sharing food and booze, passing on wisdom and knowledge, and inviting me on this great adventure. Thanks guys, the end.
Last edited: