I am horrible about posting reports... maybe I am just not a great writer. Anyway, recently I moved from NM to CO and was able to get out for my first hike here. I headed to RMNP and decided on one of the more well known trails for my first trip, though I did get on the trail very early to try to miss the foot traffic. I left out on the Glacier Gorge Trailhead and headed towards Loch Vale, The Lake of Glass and ultimately Sky Pond. A very doable 10 miles or so and it was a perfect weather day with no clouds and only windy up at Sky Pond where it was a nippy 15 degrees
Hope you enjoy the pictures!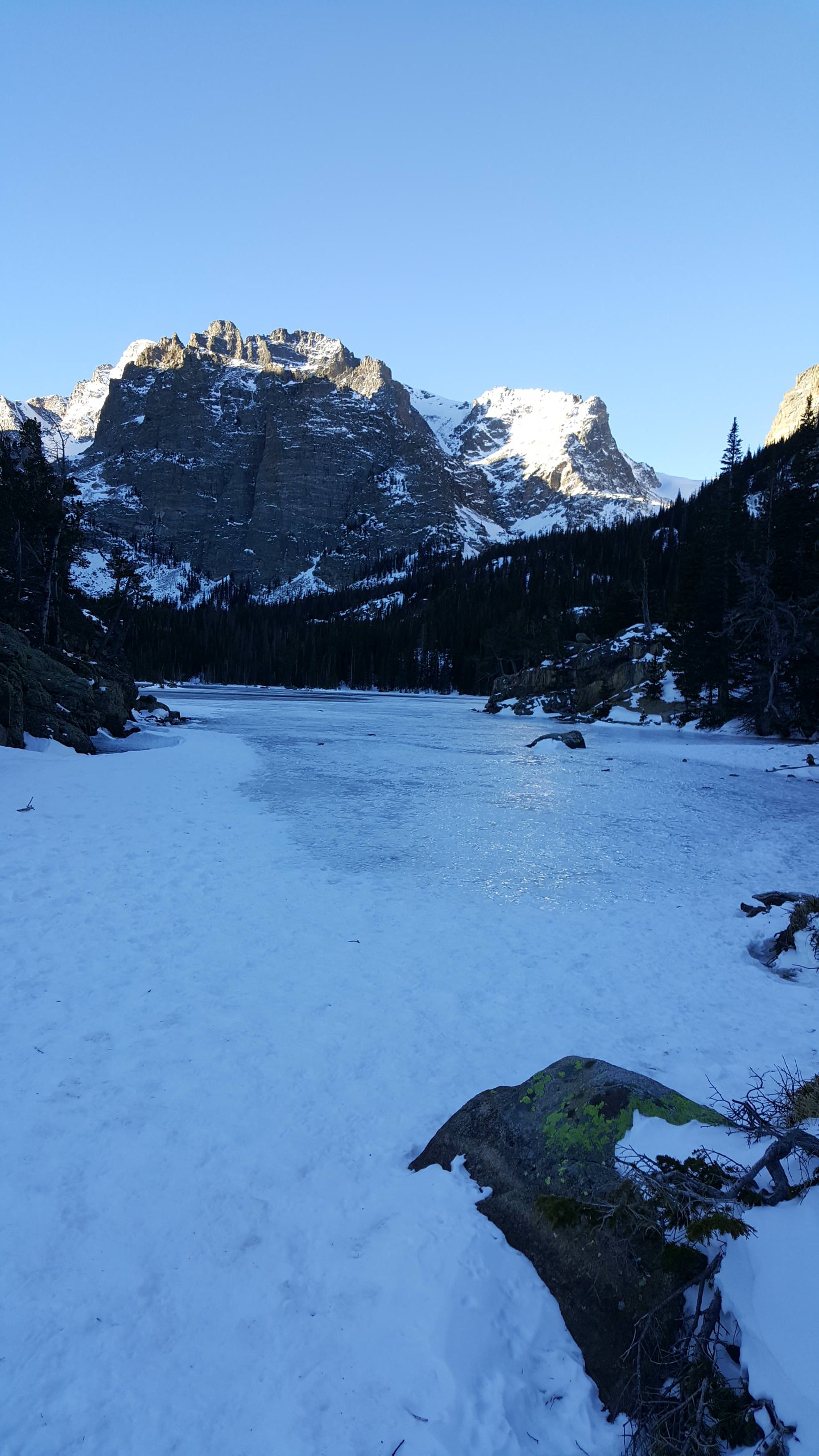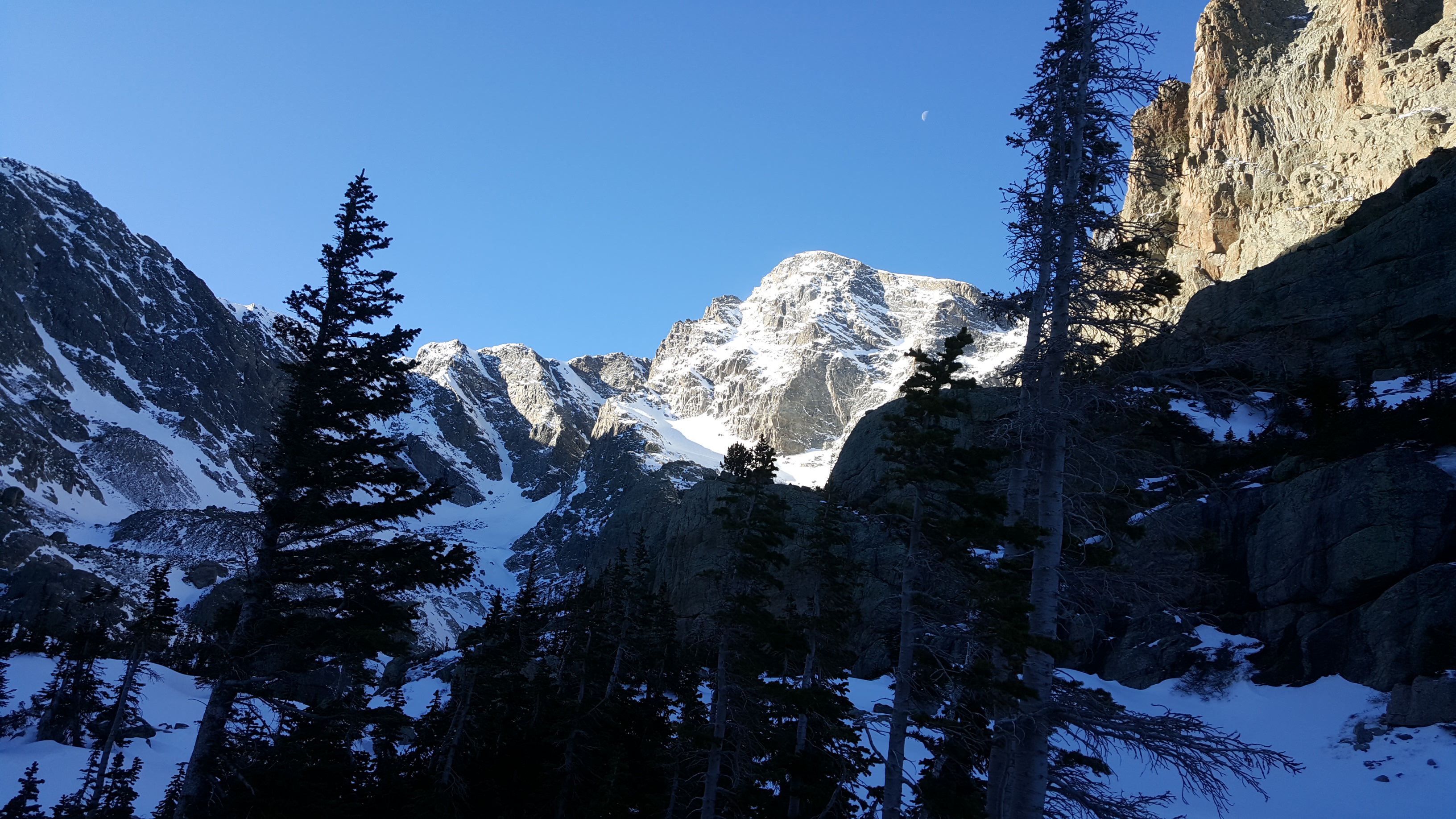 Anyone who has done this trail knows that in the winter the trail to get up to Sky Pond can be a bit tough due to alot of ice flow. This picture shows (though not well) the trail down from Sky Pond. You can see the angle of the trail, but what you do not see is all the ice. Thankful for spikes and poles!
View from the top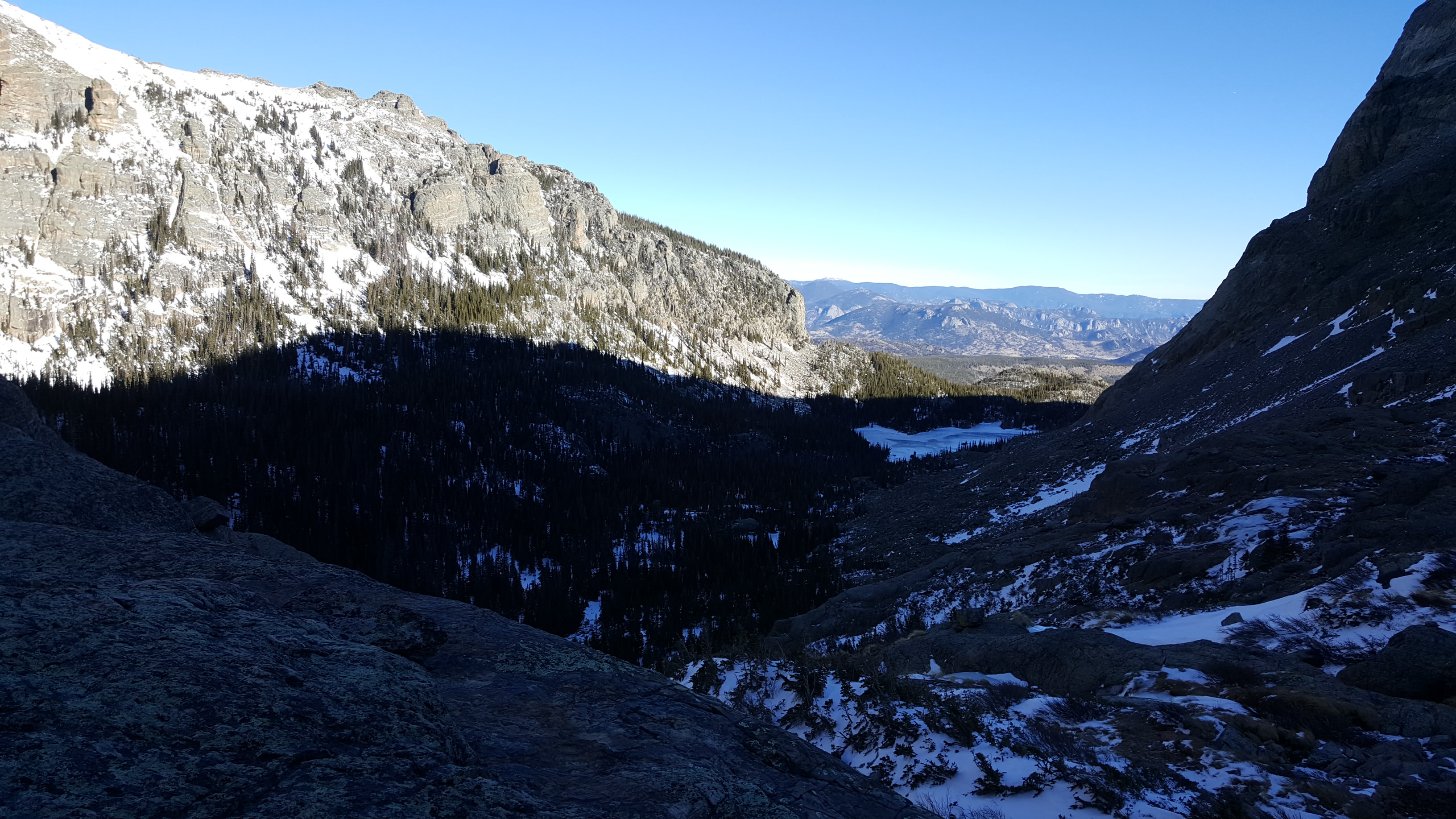 On the way back down, I saw some guys ice climbing (it is gonna be one of my next things to try)
And if you cannot see him in the last picture...try this one...