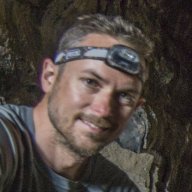 Joined

Jun 18, 2015
Messages

102
I'm planning my annual summer hike and looking at the Uintas this August. I want to hike the Highline Trail, and will be going solo. I'd be flying in to Salt Lake City from the east coast. I haven't decided if I'll start at the hwy 191 TH or Leidy Peak TH yet, but will be hiking east to west and ending at the Mirror Lake TH on hwy 150.

I'm having a hard time figuring out the logistics of getting to and from the trailheads. Since I'll be alone, the best I could do is rent a car and drive it to one of the trailheads, but then I'd have no way to get back to my car since it's a point to point hike. This would be expensive enough as it is, to rent a car for over a week, and just leave it there at the trailhead. I haven't found any local outfitters that offer shuttle services like there are in the Winds and other places, so I'm not sure what else to do at this point.

How do people hike this trail without having a second car/person or a shuttle?