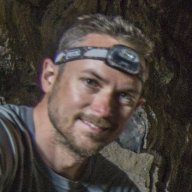 Joined

Jun 18, 2015
Messages

46
Trip Reports

3
Likes

67
I am planning a rather ambitious route through the Sawtooths in late August and I am looking for input from those familiar with the area. This would be my first visit to the Sawtooths, or Idaho for that matter... I try to go somewhere new every year. I am looking for input regarding any sections of the route that would be impassible or too dangerous, boring or unscenic sections that could be rerouted somewhere better, any sections of nightmarish bushwhacking, good (scenic) camping areas and good fishing lakes along the route, etc.
My caltopo map is here:
Click here to view on CalTopo
- My route is in purple and labeled "my latest route"
I am planning on starting at Redfish lake and doing this hike in around 8 days, but haven't settled on the number of days yet. I can add or delete days if needed.