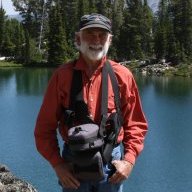 Joined

Sep 30, 2014
Messages

475
Contrary to most of the west, it was a heavy snow year in Montana and accessibility issues remain. My wife and I have been doing day hikes in the Roots and we had no real expectations of actually getting to where we wanted to be. However, that changed on the last hike.
Our first trip to the Roots was an over-nighter to Sureshot Lakes (
https://backcountrypost.com/threads/years-initial-foray-to-the-tobacco-root-mountains.7676/
). The second was on the Curly Lake Trail where we were hoping to get at least to Westphal Parks.
We escaped Bozeman pretty early and missed most of the traffic. But our good luck ended with this:
We have encountered numerous cattle drives over the years but these jerks were the first to completely block the road and not allow vehicles to work their way though the herd. Several miles at 4 mph. Eventually they got to where they wanted at let that Chevy pickup and us proceed. If our border collies had been 5 years younger, I would have parted the waters.
FS Road 107 a couple miles below the old mining town of Mammoth. Granite Peak on the left, Middle Mountain on the right.
Several miles above Mammoth. The west side of Hollowtop Mountain.
FS 107 was blocked by snow about 1.5 miles from the end of the Jeep trail (and the start of the hiking trail to Sailor, Globe, and Brannan Lakes. We headed a short distance back to the Curly Lake Trailhead and hiked as far as we could. Looking south to the bowl above Lost Cabin Lake. None of those peaks have names.
Bismark Reservoir from the Curly Lake trail.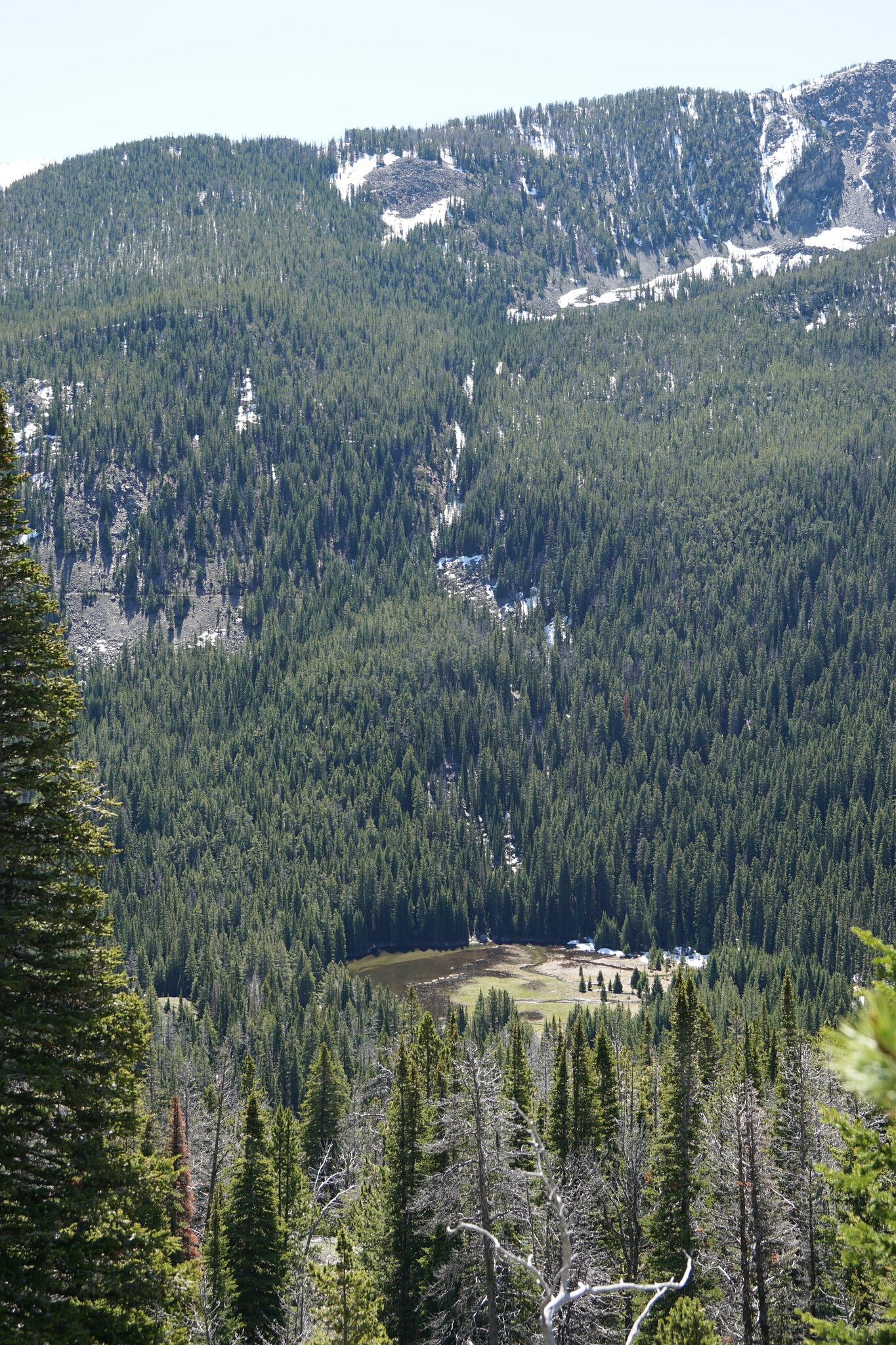 The trail was more or less snow free until were approached Westphal Parks which was as far as we expected to get. The last 1/4 mile was post holing all the way.
Westphal Parks was a bit of a swamp.
We had a very pleasant lunch and then headed down to Bismark Reservoir. Trailhead for Bismark Reservoir, Louise and Lost Cabin Lakes.
Bismark Reservoir. This was the intake for a wire wound wood pipe that feed a dynamo powering the Bismark Mine.
A couple of the Bismark adits from the Curly Lake trail.
Continued:
Last edited: