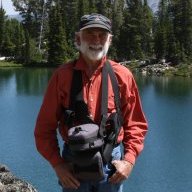 Joined

Sep 30, 2014
Messages

475
My wife and I headed over to the Roots last week primarily to see how far one could get on a couple of the trails/roads. Contrary to the winter in most of the west, there was (and still is) a lot of snow in western Montana. Almost all of the SNOTEL sites were close to or above 150% of average. If one desires location data, most if not all, is included in some of my other posts for this area.
Ward Peak from Sterling Road.
We headed up North Meadow Creek proper first (FS 965) but only got about a mile and a half above this photo (Ward Peak again) and well short of the start of the Jeep trail portion.
We then hit the north fork of that creek to Sureshot Lakes (FS 160). Upper Sureshot didn't offer to much in the way of fly fishing for my wife.
And we didn't get very far above the lake on the portion of FS 160 that heads down to South Willow Creek.
We then proceeded down to Sureshot Lake proper, which was pretty much ice free, and camped for the night.
Sureshot Lake and Potosi Peak. I waited quite a while hoping the breeze would drop but it didn't.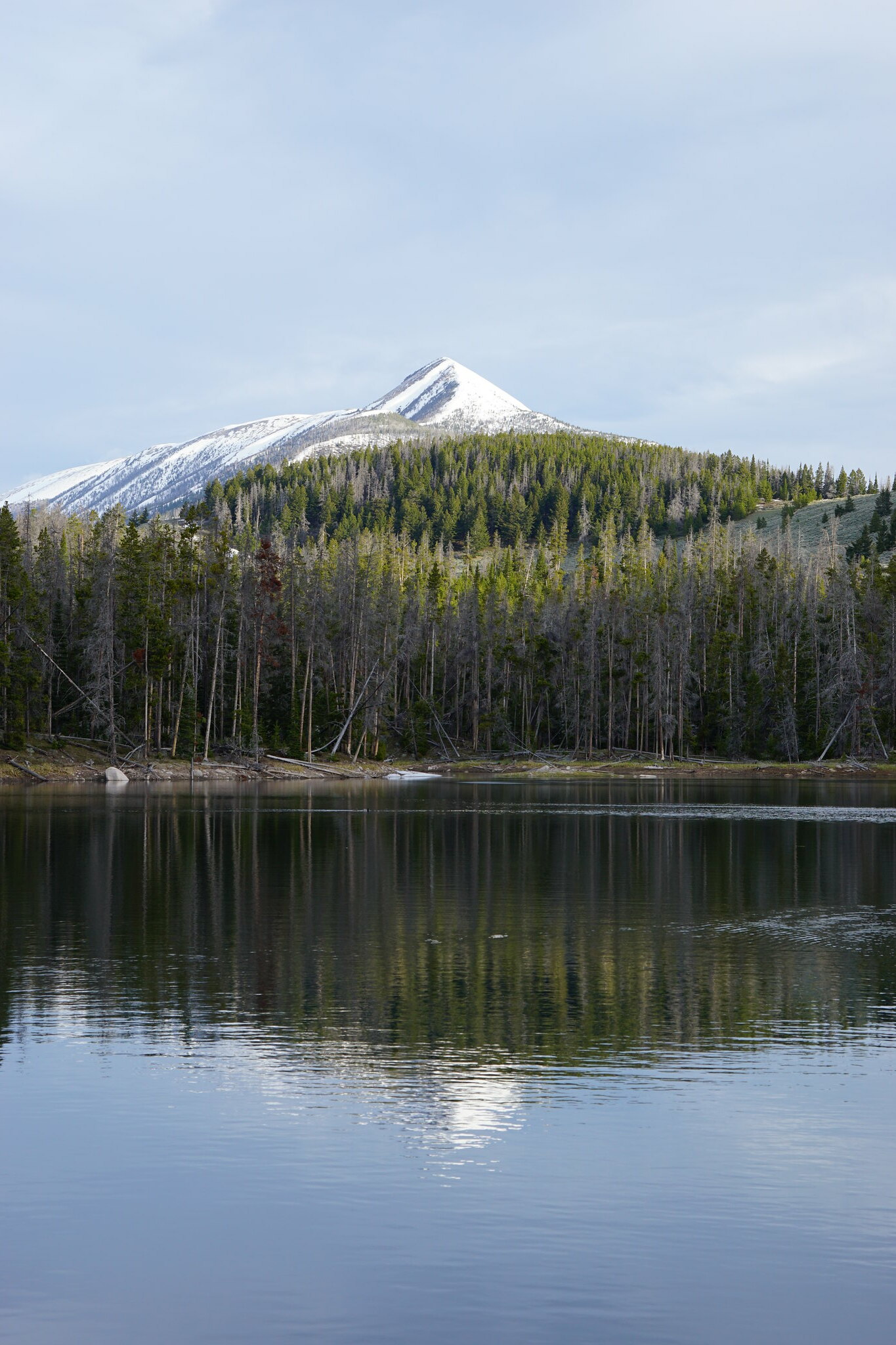 Required kid photo.
Lone Mountain from camp. Big Sky is located on the far side of that peak.
The north side of Ward Peak from camp.
The area below Sureshot Lake has numerous pot holes (recessional terminal moraine). A lot of moose scat.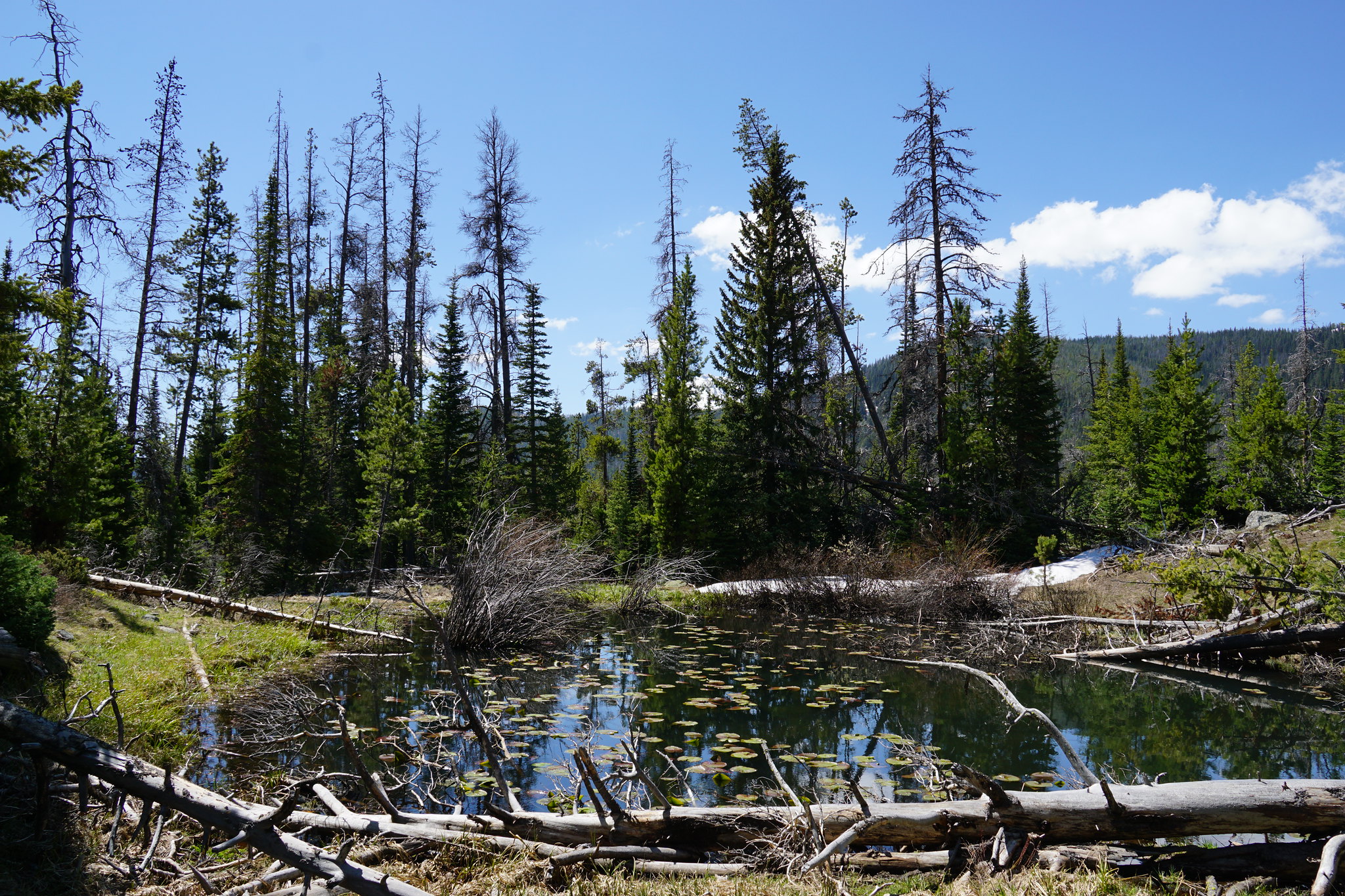 On the way home, we drove some of the trails on the Revenue Flats (BLM) off of Sterling Road.. Remains of an old mine hoist.
And what we used to call the Revenue Spires. 40 years ago, they were a great three lead climb. But alas, can't even access them now.
It was a nice trip but it's still going to be more than a month wait to hit most of the other lakes in the area.