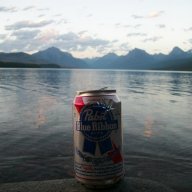 Joined

Apr 1, 2014
Messages

878
If you don't know where this is, don't worry. No one else does either
.
This is a special place. And one of the most "Epic" trips I've ever done. Although I know people visit here, Its probably less than once per year (and even then its mostly backcountry rangers who visit). If you do a search online, the only pictures and trip reports will come back here. I have no problem putting It out here, since its extremely hard to reach.
This is a rough draft video. I'm still learning video editing, and will be working on this for a while. But the footage is spectacular. For anyone who wants to skip ahead, things get pretty good around the 14 minute mark.
Special thanks to @kcwins, who was a part of this trip.
Last edited: