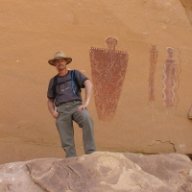 Joined

Jun 14, 2012
Messages

715
On the afternoon of Sat. the 15th of March, I rolled into Hippy Camp just north of Goblin Valley where I met Jeff, Robert and Rachel, Barrett and Zachary. After brief introductions, Jeff explained that Brooke was broke down north of Hanksville and Doug was with him. Shortly afterward, Jeff rolled out to go help too and I decided to go hit Goblin Valley real quick before dark.
A few pics of camp and Goblin Valley.
Jeff didn't arrive back in camp until fairly late, with the bad news that Brooke's Trooper was still not running and that he would probably not be able to complete the trip. The next morning, Doug arrived after having spent the night in Hanksville with confirmation that Brooke's rig wasn't cooperating and he wouldn't be coming. Bummer!
So, rolling out of Hippy Camp for The Maze on Sunday morning, we were only five rigs instead of six. Me and Jeff both in LJ's, Barrett and Zachary in a TJ, Doug in his K-5 and Robert and Rachel in their Dodge CTD.
The Hans Flat road was in pretty decent shape and we made good time to the ranger station. After the obligatory check-in procedure, we were off on down the road towards The Maze.
Our first stop was French cabin. My favorite piece of old junk here is the boiler.
From there we continued on to Flint Flat (so named because of the numerous flint chips and flakes that were there in the old days before people pocketed them all). We took a few minutes to visit the Flint cabins, which are in really good shape, with lots of cool old detritus lying about to pick up and look at.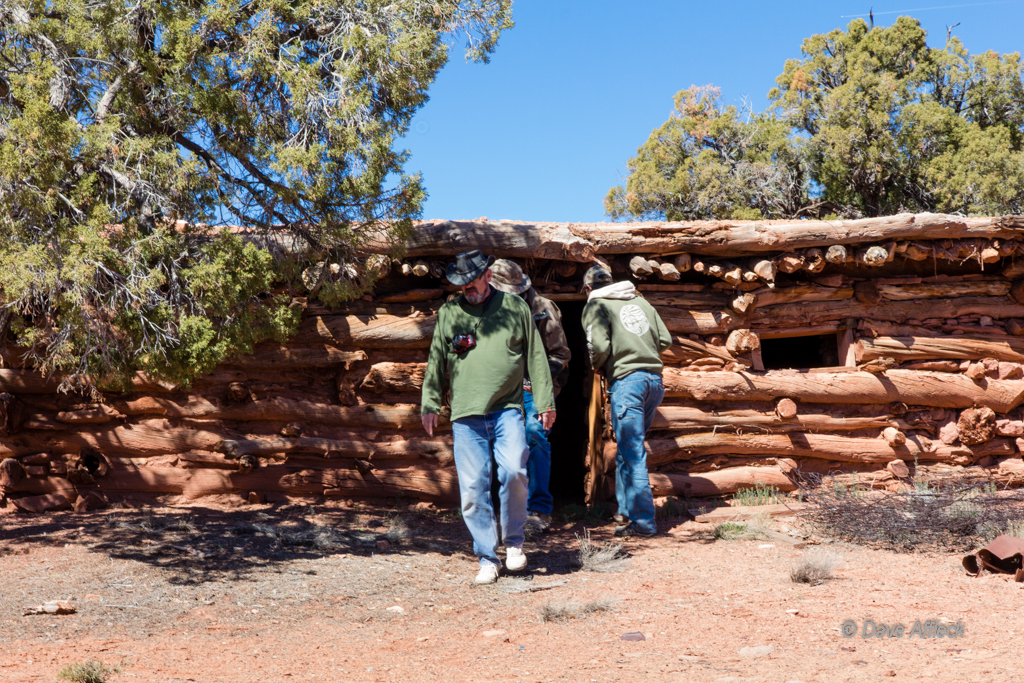 The cabins were built in 1919 by E.T. Wolverton and T.C. Conley in support of their Nequoia oil company venture. They did a lot of exploring and drilling in the Elaterite and Big Water country but never did find oil. The boiler used to power their drilling rig can still be seen just off the trail in Big Water.
- DAA
Featured image for home page: