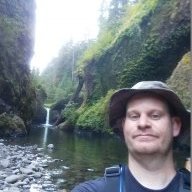 Joined

Sep 18, 2017
Messages

138
So, I was fortunate on opening day and grabbed some of the online Teton Crest permits for late August. The permits I have reserved are:
Granite Upper
Alaska Basin (I know that a permit is not needed, but helps give an idea of my plan)
Cascade South Fork
Paintbrush Upper
I have studied the threads on this topic from prior years and I feel I have already picked up some great tips from many of you. Thank you! I do feel that I have a couple of unique questions and I would love to hear what some of the experts at BCP have to say.
My plan is to spot a car at String Lake TH then hitchhike/bike/shuttle back to Teton Village prior to the hike. I would like to begin via Granite Canyon but may switch to taking the tram.
My first choice for camp 1 was Marion Lake. I settled for Granite Upper. Would it be worth trying to switch to Marion when I pick up my permits? I plan to pick them up the morning prior to the first day of my hike.
I have heard rumors of a small stream along Death Canyon Shelf that runs in a loop and then empties into a rock. Would anyone like to share the location of that spot?
@Chuck the Mauler
? Anyone? PM me if you prefer.
For camp 2 in Alaska Basin, I'm eyeing the area near the Basin Lakes. Anyone care to share an exact location of a primo spot?
@HomerJ
? Your spot from August 2017 looks sweet. Anyone have info that would cause me to switch my plan to Sunset Lake?
I have heard from several sources that the camps near the upper end of Cascade South Fork are the best, mostly due to the views. The camps near the bottom end of the zone help manage my daily mileage more evenly. Does the scenery from the upper end of the zone justify a longer hike the next day? Especially considering that I would be going over Paintbrush Divide later in the afternoon that next day (lightning)?
What are your good spots for the Upper Paintbrush zone? From looking at the maps, I'm thinking the area near the outlet of the unnamed lake that sits on the south side of the trail, to the southwest of Holly Lake (description too confusing? – 43.7848, -110.7993). Would it be worth it to try to switch my Upper Paintbrush permit for Holly Lake?
Thanks in advance! I hope you all are enjoying summer trip planning as much as I am.