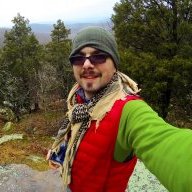 Joined

Jan 21, 2012
Messages

202
Superbowl is coming to my city this weekend. Do the math, or geography, and you'll know which city I live in. I live fairly close to down town so it's been interesting.
The other day I had to work downtown so what is normally a 10 minute drive turned into a 45 minute drive just figuring out where I could and couldn't go.
Anyhoo, I'm crazy enough to think one of these evenings I'm going to catch a city bus into downtown just so I can walk around and take pictures and gawk at all the out of towners.
Who know could be interesting. We are expected to have a few different protest groups around the Superbowl events. Might get in the action and take some cool pictures.