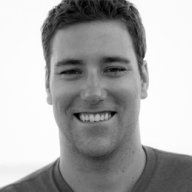 Stuck In the Suburban Wasteland
Joined

Sep 20, 2017
Messages

8
Howdy all,
A couple college buddies and me have begun a tradition of getting out for a brief 3-4 day backpacking trip at least once a year. We try to switch it up but have been to Havasupai, Lobster diving and beach camping in Catalina, and hiking the PCT up near Mammoth. Whatever we can squeeze into our increasingly busy lives, that our wives, girlfriends and now kids will allow us to take.
We had the thought this year of meeting in Vegas, and traveling to Zion to do the narrows but were put-off by the relatively short duration of the hike so we never got a permit. Thats still an option though if we do the next-day walkup pass but we'd have to coordinate tightly.
My sister lives out in Park City and recommended Escalante and I have looked into it, and obviously the place is drop dead gorgeous, Im just not exactly sure how to pick a plan. I found a couple amazing trip reports through Coyote Gulch here (
https://backcountrypost.com/threads/coyote-gulch-loop.65/
) that looks like the ticket, but seeing as we dont do too many trips, we want to make sure we arent doing a mediocre trail when there is a better option nearby. Ideally we are looking at a 3-4 day loop. We would prefer a longer hike out, and either set up a base camp and day trip for a day or two, or do a small jaunt to the next spot.
I have seen some amazing pictures of tight slot canyons and waterfalls, and that is right up our alley. We arent very technical in terms of climbing, but we are experienced in the outdoors and we've all been college athletes, State Lifeguards, Eagle Scouts, etc so we are up for a challenge.
Anyone have any experience in Escalante in the Fall in terms of expected weather? We are coming from CA so we would obviously be watching the weather and would need a backup plan or two, but we'd like to have a better idea of what those could be before going so we arent trying to come up with lack of knowledge on the fly. Thanks for any and all input.