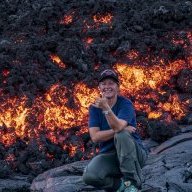 Joined

Jan 19, 2012
Messages

4,070
It's the time of the year again to start planning my Spring Break. And the funny thing is this year I have no idea where to go.
So far I haven't camped a single night this year and am totally ready for it and stomping with my feet.
It seems that I can afford to get away for 4 complete days without falling behind too much with my really demanding school schedule.
Where would you go in mid March?
I've been in Death Valley for many times, so that's definitely off this year.
Maybe just stay somewhere close to home and do a few days in Nevada? Valley of Fire again sounds nice, also Little Finland, Falling Man. And the temperatures could be tempting too.
Maybe a night at Toroweap CG?
Any ideas for me? I would appreciate your help