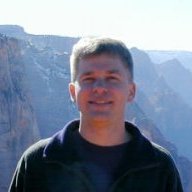 Joined

Mar 28, 2012
Messages

2,031
I'm sort of daydreaming about routes for next March/April, and have been eyeing the Waterpocket Fold. For example, park at the Halls Creek Overlook, down to the creek and climb up the Red Slide, then to the top of the fold either directly or else around the Moody side via a canyon
@Jammer
discusses here
(not the Allen Sheephunter route, but rather the canyon near the NE edge of his map). Then south along the crest of the fold, down the Baker Route, and back along Halls Creek, catching its narrows.
There'd likely be a dry camp or two up on the fold but that's doable, and spring seems the most likely time to find a full pothole or two, for example the one at 12 S 507032.00 E 4157533.00 N, or something nearby. Probably I'd not want to commit to the route without loading up with plenty of water in Jammer's canyon, which seems to have a selection of decent potholes too.
Anyhow I'm curious if anyone's walked the top of the fold in this area, it's pretty clear the rest of the route goes.