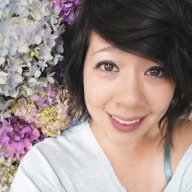 Joined

Dec 31, 2017
Messages

1,404
https://evermoremoments.smugmug.com/Las-Vegas-2019/
This is barely a 'Trip Report' since our hiking mileage was 1.2 miles, but I wanted to share with SOMEONE! I feel like this report is going to be picture heavy, so…get ready.
My best friend since 1st grade (Katie), her sister (Hannah), and myself have always talked about taking trips together. Excuses (usually money or getting PTO) always come up. However, their cousin passed away on New Year's Day. He was only 30, with a sickly pregnant wife, and a little two-year-old. This cousin was like their brother and his passing was a momentous shock! As tragic as this event has been, it really motivated us to not waste anymore time and make sure we spend time together, because life is short and uncertain.
Hannah and her husband live in Las Vegas, NV. So…we went.
I drove myself and Katie the 8 hours to Hannah's house, after work on Friday 02.15.19. It snowed while we went through the Mojave! It was my first time driving in snow, and unashamedly admit that I was freaking out (scared and happy). Luckily, Katie has a lot of experience driving in snow and she made sure that I understood it wasn't as dangerous as I was envisioning.
I made sure to pull over and get gas so I could spend some time in it and take a selfie.
I am so glad I wore the proper footwear.
The first night (Saturday), we got all done up and planned to party hard! But drama consumed us and…the half hour and ONE cocktail I got at the Stratosphere was the extent of the party. Haha
One selfie, The End (pretty much).
Hannah and I were determined to have fun on Sunday though, and Katie made the effort along the way too! We enjoyed Hexx (my favorite restaurant in Vegas), the Bellagio Fountain, Chandelier Bar, and Taco Bell on the Strip (BEST PLACE, EVERYONE GO! Alcohol and a DJ, just good clean fun!).
At Hexx.
I always make pathetic attempts to take photos of The Fountain Show and fail miserably...I just never want to tote my tripod with me on the Strip. I am still so slow at adjusting my settings and it all happens too fast! This attempt was no different, and my friends wanted to leave when it was done. This Fountain, while I don't even really enjoy the show is my White Whale! Haha
Slushies with Vodka (I didn't have one, but cool that they are there)!
Honestly, the best part of the trip wasn't the hiking, it was the heavy snow falling on The Strip. It was just this wonderful miracle and I feel so lucky to have been there in that moment. Apparently, it hasn't snowed that much on The Strip in a decade!
Everyone on The Strip just got quiet…People huddled under awnings and took out their phones to capture the moment. I have never been outside when it starts to snow, and it is something special…I refused to go under an awning, so got fairly soaked. I didn't realize snow could be so…fat?
Next day (Monday), we headed to Valley of Fire! I had been wanting to go since I learnt of this place the last time I was in Vegas, in 2017. Unfortunately, my friends are not early risers and one of them was hungover. We didn't make it to the Fire Wave TH until 10:30. It was pretty packed, but not as bad as I assumed it would be.
'Please, allow me to assist you to the trail below...'
Yeah, even I don't know what I am doing. LOL
The Wave is here...I guess.
So much texture, color, and beauty in this rock.
Is this 'In bloom', or does it always look like this?
WILDLIFE!
Totoro is in this photo for scale. I am not going to say what these Cacti look like to me...
We took a LONG time to hike the 0.6 miles to The Wave. It was a fun and leisurely hike. After that, we drove to the White Domes (which everyone said we MUST see), but my friends were too tired to walk anymore. So we just hung around the TH and took photos.
I feel like someone else has posted this guy and his dog before. He let us know that they have an Instagram account: BikeDog
I am down there somewhere...
COME ON!!! DOESN'T IT LOOK LIKE THE MOON?!
The Valley of Fire did not disappoint. So many different colors: deep reds, oranges, and so many wonderful pastels! Everything there just towers over you and seems so grand. I felt humbled and in awe to be there. I cannot wait to go back by myself or with other people who want to stay a little longer.
Last edited: