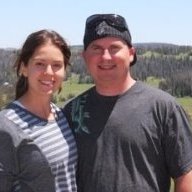 Joined

Dec 11, 2013
Messages

2,140
On Christmas day, my wife, Fender, and I decided to snowshoe from Pine Hollow to Tibble Fork (the same route we plan on camping at next week.) We parked one car at Tibble Fork Res, and took the other car to Pine Hollow to begin our trek. We started at 1:30 PM.
In the parking lot, we saw a guy playing one of those 20' long alps horns. It looked really nerdy from the car, but when I got out I was amazed. It was absolutely incredible. The notes would echo through all the canyons for at least 10 seconds after he stopped playing. It was similar to church bells echoing off the canyons. I was too quick to judge him. He was a seriously talented player. Video coming soon, once I get it from my wife's phone.
We started up the trail at 1:30. It was a warm, sunny day. We didn't need the snowshoes yet, so we strapped them on our packs and headed out with your yaktracks on.
We got going and kept pealing layers off until we were just in our thermals. no gloves, jackets, or scarves; just sunglasses and thermals. Pretty soon we had climbed enough to look down into the valley.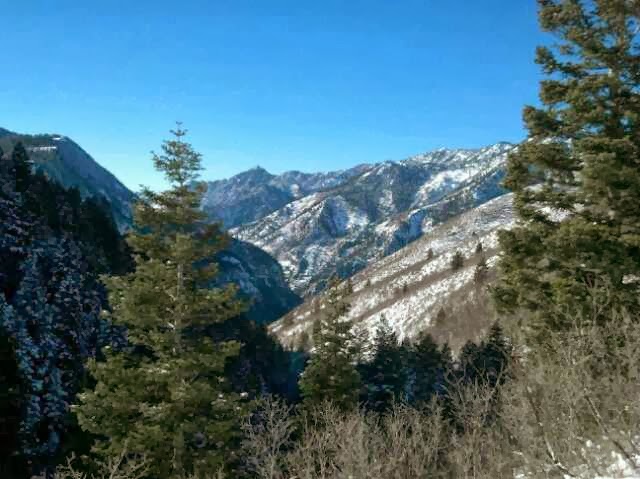 In short time we completed the first 1.5 miles and arrived at the first meadow. We continued on the Pine Hollow Trail (left), towards the second meadow.
Another half mile later we arrived at the second meadow.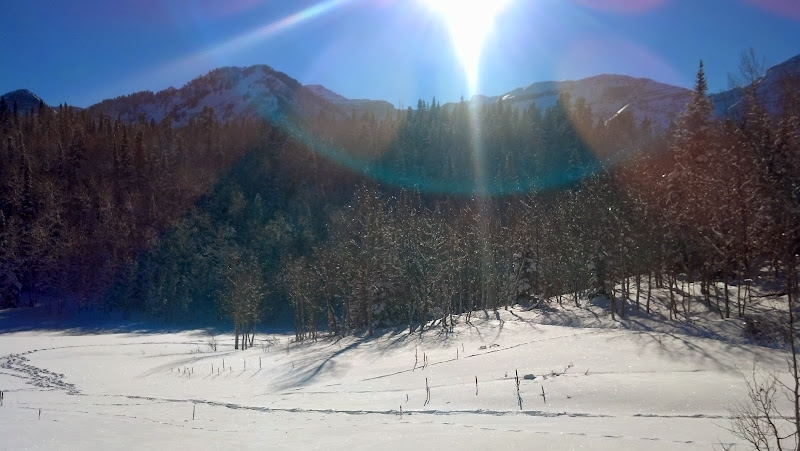 From there we continued left (East) to eventually connect to the ridge trail (157).