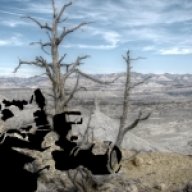 Joined

Mar 12, 2012
Messages

72
I was in dire need of a hike (as well as an entry for that sweet sleeping bag) and decided on hiking to the top of the reef from Smith Cabin and then down Horsethief Trail canyon. Well things didn't go as planned.
I left home at 9 and was slowed down by all the traffic on the road. It was either mountain bikers, atv, or slow cars. I didn't get to Smith Cabin until after Noon. There were two other cars parked at the trailhead.
The first obstacle was a couple of dry falls but they were easily bypassed. This is were I ran into two guys from Colorado. They were hiking to the top as well and we would play leap frog the whole way.
It was a hot day so hiking was slow. Every time there was a good shade spot, I had to take advantage of it, as well as Rocky.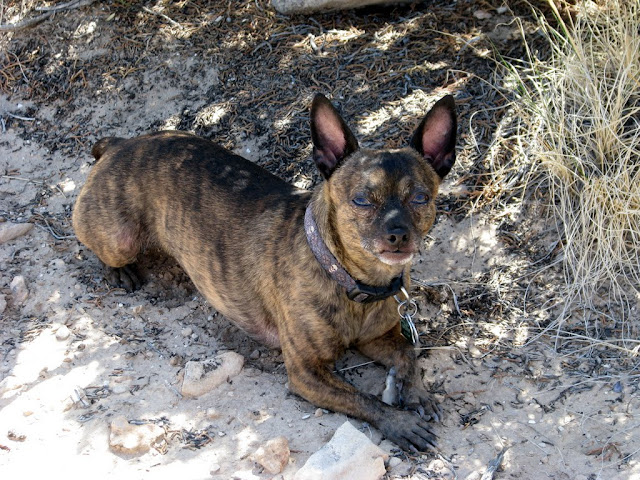 I finally made it to the top and up there was a pothole full of water. So I grabbed Rocky and soaked him. At first he didn't like it but once it cooled him down he was happy.
The view was nice up from the top. While sitting there admiring the view 3 planes flew past and one landed at the airstrip. I even spotted two hikers down in Spring Canyon. It was a busy day on the Swell.
I hiked North a short distance along the rim so I could spot Spring Canyon Arch.
Well I deviated from my plans here. It was a lot hotter than I expected so I had drank almost all of my water and it was getting late. I decided to just head back the way I came. This cut at least 2 miles off of my planned route.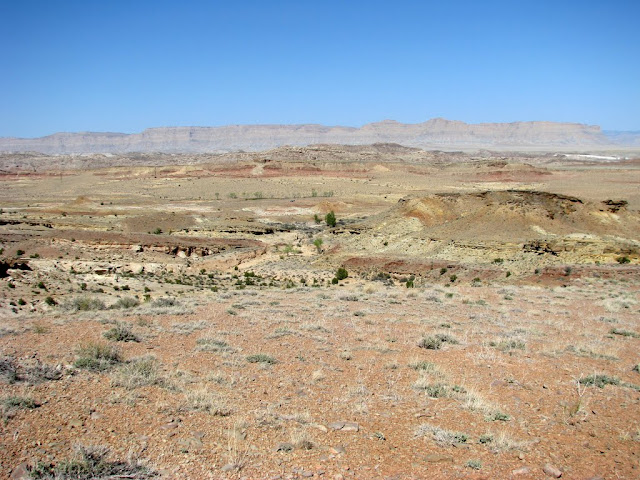 When I got back to the truck, I noticed I left my cooler open and all my drinks were warm as well as my sandwich was soaked. So I drove into Green River to for a cold drink and a bite to eat at Ray's. A nice end to a good day.
Featured image for home page: