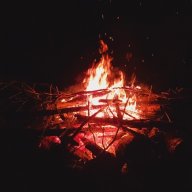 Joined

Aug 13, 2019
Messages

138
Smartphones and how to get your battery to last...
I'm sure I'm not the only one to bring your cell phone into the backcountry. Depending on which device you have it can be both a very good GPS, to know exactly where you're at, and a very good camera, to get those amazing pictures of your experience.
I've been invited on a 7 or 8 day trip. It's going to be a challenge bringing everything I want and keeping pack weight down.
I don't want my phone battery to die at any time out there. I want to use it quite a bit. External battery packs are frickin bricks of assorted sizes! I have a solar panel that I have yet to use, don't know how reliable it is.
You guys got any tips for keeping a phone charged at all times on a long trip while wanting to use it quite a bit?
I have the Galaxy S23 Ultra, it's a good device...the battery seems to dissipate pretty fast, even in airplane mode.
Can anything else be turned off in the background to lose battery life slower? I just want my GPS and my camera....but I WANT my GPS and camera!