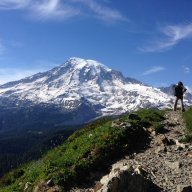 Joined

Jun 22, 2015
Messages

150
Since it will be cooling down south in the coming months, and I will be heading down south for some fall color action, i have some questions about slot canyons and arches.
I have been to Lower Antelope last year, Upper Antelope back in 2004 - and have also visited Zebra and Spooky and Peek-A-Boo (right before the cow incident). I want to get back to Zebra this fall, as well as finally visit red breaks.
In Zion, there is Red Hollow or red breaks that i was going to photograph last year, but went to yang flats instead.. eh..
anyways, what are some really spectacular canyons that rarely get visited? I know that kaibito canyon is off limits - even though people still go there.. i guess if you know the right people.. and for the record i do not like to trespass.
As for arches, I have been to sunset arch (or sunrise?), and been to the parks, but i am for sure doing coyote gulch this year. I wish access to eggshell arch was open, looks amazing.
I have been reading through the "game thread" about guessing where things are at, and such good spots in there. I am only on page 24 i think
.
Thanks for any help! Life's too short not to visit all these amazing places we have out there!