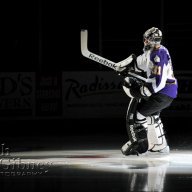 Joined

Jan 17, 2012
Messages

246
So, I've kicked around several ideas for my work trip at the end of June. I'm working near SLC at Spartan Race in Midway, sat, June 28, and then driving to a family wedding in Steamboat Springs, Col. the next day.

I talked my mom, who I've never travelled with before, and who doesn't get around all that well, to come out early, meet me in SLC, and we will drive up through Yellowstone/Tetons and back down. I'm not sure yet which date we will get there, but I'm looking at Monday, June 23 or Tuesday, June 24. I'd have to be back down to the Midway area Friday mid afternoon at the latest, so I'm thinking that finishing up with Tetons sunrise Friday morning would be best, so starting in West Yellowstone would be the best idea.... With this in mind, I'd love help putting together an itinerary of some cool must see (even if normal touristy stuff since we won't be able to hike too far)... We'd also need suggestions on lodging since we won't be camping... (Cool sunrise/sunset photo suggestions are welcomed as well!)

Any tips would be great!