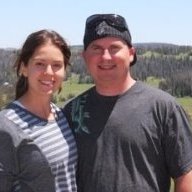 Joined

Dec 11, 2013
Messages

2,140
2014 Sea Eagle Fast Track 385ft Review
My Rating: 5 out of 5 Stars
Suggested Price: $1658
Actual Price: $1199.00 direct from
Sea Eagle
During our 2014 trip planning meeting, my friends and I decided the highlight of the year would be a 4-day paddling trip in Labyrinth Canyon in Moab. None of us had boats at the time, and we realized we had a lot of research to do. We considered renting, but in the end we decided to purchase our own boats since we want to do more river trips. This meant decide between a hardshell or inflatable kayak (IK). After weighing the pros and cons, we decided that inflatables were going to meet our needs better than anything else. Now we just needed to decide which boat to purchase...
I first stumbled upon Sea Eagle boats when looking for cheap inflatables for this trip. Their Sport Inflatable Kayaks like the 330 kept popping up as great cheap first boats. After looking on their site, the Fast Track 385 really stood out and seemed like the perfect option for this trip. I initially purchased an Aire Tributary Sawtooth I inflatable for this trip. I found a good deal and it was on sale. However, I was able to get in touch with Sea Eagle and they offered to loan us two boats for review. We brought one sawtooth and two Sea Eagle 385FTs (Fast Tracks) for the trip.
At the time of this review, the 385ft Pro Package included:
(1) boat
(2) tall back seats
(2) 8' AB40 4-piece paddles
(1) kayak carry bag
(2) small kayak stow bags (which we chose not to use)
(1) A41 foot pump
(1) slide in tracking fin
(1) repair kit
Sea Eagle also sent us their Trolley Bag to hold and transport the boats and all their accessories. In short, the boat packages includes everything you need except water and a PFD.
The feature that sets the Fast Track apart from all other inflatable kayaks is their patented inflatable keel at the bow of the boat. The keel is designed to keep the boat pointed on a straight course even under heavy paddling. For 2014, Sea Eagle made the Fast Track keel more streamlined and pointed in the front. They refer to this as the "needleknife keel." Compared to previous models, this new needleknife keel appears to cut through the water with less resistance, reducing drag.
The Fast Track is built with 1000 denier reinforced fabric (tough enough to
hit with a hammer or drive over with a car
). They use a quadruple overlap seam for durability. The boat measures 12.5 feet long, 3 feet wide, and weighs 32 lbs. The Fast Track is suited for flatwater up to class 2 rapids. The Fast Track 385 can be run as a a tandem or single -seater kayak.
Sea Eagle has done a great job illustrating the features of their boats online. However, there is no substitute for actually handling it in person. These were my initial thoughts as I unboxed the new kayak for the first time:
It's very lightweight; noticeably lighter than my other IK.
Construction looks pretty good. I'd rate it an 8/10. It looked strong and tough where it needed to be, but the attention to detail was lacking a little bit in a few areas.
The patches that hold a couple of the D-rings on were glued well, but they weren't centered, and I wondered if they might pull off with a lot of force.
The boat has a mixture of metal and plastic d-rings. The metal d-rings are found wherever a seat may attach, and the plastic d-rings are found everywhere else. I'm not a fan of the plastic d-rings, I'd prefer to see metal d-rings all around.
The shock cord was far thicker and more substantial than I had assumed it would be.
I was surprised to see the drop stitch floor was a separate piece from the boat. This is good news for cleaning. I also found the drop stitch floor to be thicker than I had anticipated. It is 3 to 4" thick when inflated.
I like the way the valves have a threaded cap to open and remove them. Sea Eagle told us that these valves were not self-bailing valves, rather convenience valves for draining any water in the boat. They are not meant to be left open while paddling.
I had seen previous models with paddle keepers on the side of the boat and I was expecting them on this model. The 2014 model does not have paddle keepers.
Construction on the bottom near the drain valves wasn't perfect, it looked like the material wasn't completely tucked in near the edges of the valve.
The fin is a rough ABS plastic. I was hoping it was sleeker, shiny, smoother. However, I really like the retaining clip on the fin and how easily it slips in.
The carry handles look sturdy.
The paddle is a little bit heavier than I was hoping. When I heard it was a 4 piece paddle, I assumed it was a 4-piece shaft, rather than a 2 piece shaft with paddles that click in to the last 2". I was initially fearful that this design would compromise the strength of the paddle, but it turned out to be a non-issue. The paddles proved to be super sturdy throughout the review.
The boats were incredibly easy to inflate and set up the first time. Our reviewers were surprised at how quickly they went together. I have no doubt a five year-old could set up these boats with a little practice. The included foot pump is vastly superior to the hand pump I was used to using with my other IK. I'm sure I could have put the boats together without instructions, but
Sea Eagle's Set Up Video
made wetup a breeze. I wish every gear company had the video support that Sea Eagle does.
As I set it up the first time, several things caught my attention:
The seat is adjustable forward and back. I was afraid it would be stuck in a position I didn't want, but I was wrong. It's very adjustable and it can be moved to almost any spot on the boat. The adjustment straps were easy to adjust.
Once inflated, the boat really took shape and looked like a high quality boat. It didn't look cheesy at all. One of our reviewers said the quality was better than any other IK she had seen.
I initially thought the grey cinch sack was pretty cheap looking. That all changed when it was time to put the boat away. The cinch sack is not new technology in any way, but I couldn't imagine packing the boat up without it. It really helps pull the entire thing together and keeps it compact. The cinch sack is high quality and very useful.
The air valves are the same valves that I have on my other IK, and I love them. They're rebuildable and easily serviced in the field if needed.
The blunt nose looks like it could take all the abuse you could dish out and then some. I love it. I have no worries about running into things.
One of the greatest features to me is the ability to attach the tracking fin after the boat is fully inflated. A lot of other IKs have a poor fin attachment system that requires you to semi-inflate the floor, insert the tracking fin in some flaps of fabric, then finish inflation; relying on friction to hold it in place. We have lost more than one fin this way in the past. The sea eagle has the best fin attachment system we've seen. It's especially handy when setting up and taking down. The retaining clip works extremely well.
I love that the included pump is limited to 3.5 psi, ensuring I can't over-inflate the boat. Other IKs make you rely on pricey pressure gauges or subjective evaluations about how much pressure is in them. The drop-stitch floor can handle pressures up to 10.5 psi, but the included foot pump can only inflate it to 3.5 psi, which seemed to be plenty for calm water.

I really like that the construction is not a "bladder in a bag" type like some other IKs. This makes washing, drying, and overall weight much better.
It seems trivial, but I love having the air valves at the bow of the boat. My other IK has them at the back, and when you're all loaded up with gear and you need to add air, the back valves are almost always covered. Valves at the front are far more convenient for me.
Our reviewers took the boat out on three different trips in three different conditions.
Trip 1: Labyrinth Canyon Moab, UT
45 miles. Calm moving river (class I) - 3 days, 2 nights Review by sixstringsteve​
I don't think there's a better boat for this trip. The river was a class I flowing at a steady 2.5 knots (3 mph). We covered 45 miles in 3 days. We carried all our food, water, shelter, and supplies in our boats. We ran the boats as a single-man to leave room for gear.
The shock cord straps on the bow and stern were perfect for our 38 L dry bags. They were just the right shape, and with a little practice we were able to secure or remove our dry bags in seconds. We were able to stash our portable toilets, extra 3 gal of water, and misc supplies under the spray skirts on the bow and stern of the boats. The seat-back pocket was stuffed to the brim, and it proved to be extremely handy since it was within arm's reach.
The moment I launched the boat I realized that all the claims to stability were spot on; this boat is rock-solid stable. It has fantastic initial
and
secondary stability. We were even able to stand up in the boat without losing our balance. I was never worried about flipping the boat, even when climbing all around to adjust my gear. When you spend 3 days on a river, you're going to get tired of sitting in the same exact spot all day. You have to move around the boat to access all your gear while on the water. The stability allowed us to crawl around on the boat, adjusting positions, removing dry bags from storage even in the middle of the river, and even allowing us to lie down and nap on the boat.
The size of the 385ft was just right for one person and 3 days of gear. The boats were easy to navigate and maneuver, yet they had plenty of room for our gear. I could have loaded twice as much gear easily and still been very comfortable. Granted, we are backpackers and we pack light, so if you're a heavy packer you're going to have less room than we have. If you're used to a giant 20' 8 man raft with three coolers on it, you're going to be disappointed because you can't pack like that on a kayak. However, these boats are rated to carry 635 lbs of people and gear, and I believe it. Loading the boat up with our gear didn't make it handle any different. I have no doubt it could handle the claimed weight, especially when you inflate the drop stitch floor to 10 psi. I never wished for the kayak to be bigger, and I think a smaller model would have been slower and wouldn't have allowed me to stretch out and nap.
When reading specs online, I was worried that the 36" width would be excessive and make it difficult to paddle. I was completely wrong. I initially started paddling with my 230 cm Carlisle paddle, and I found that the paddle was too short for the boat; it didn't quite get around the sides. Once I swapped my paddle out for the included Sea Eagle paddle, it felt just right. This just re-emphasizes how well Sea Eagle matched their paddle with these boats. The paddles were great, and they didn't feel cheap or flimsy at all like I had expected. I now have zero reservations about the paddles.
On this trip we learned how crucial it is to fully inflate the boat. The included foot pump maxes out at 3.5 psi, which is the boat's limit. At one point, we had to pull over to top off a boat that hadn't been fully inflated. The difference in performance between a 95% inflated boat and a 100% inflated boat was night and day. Make sure you max out your foot pump pressure when inflating.
The drop stitch floor is my favorite feature of this boat. After a day of paddling, the boat gets dirty and wet inside. Due to the design of the removable drop stitch floor, when water gets in the boat, it sneaks in under the floor and in the cracks on the sides and pools in the drain. You don't realize the water is there until it's time to pack up the boat. This means the floor stays completely dry. I left the two drain holes at the stern closed while paddling, but I opened them at the end of each day to drain any excess water that had collected. Two drains seemed to be the right number for this boat. Any more drains would be too much, and any fewer would be not enough.
The flat nature of the drop stitch floor is a huge improvement over the other IKs I've used. My other boat has a foot-ball shaped floor, with a hump in the middle that you sit on. The flat floor of the Fast Track made it easy to store gear without it sliding around or getting wet. It also made it climbing around in the boat much easier. The drop stitch floor truly sets this boat apart from most of the IKs on the market. I only know of one other company using a drop stitch floor.
When encountering rough water, the other IKs I've tried ride like one of those banana raft toys you tow behind your ski boat. The drop stitch floor made the boat ride rigid, almost like a true hard shell kayak. When we hit mild rapids and waves, the boat didn't flex because the floor was so solid. I can only imagine how solid it would feel at 10 psi.
The seat is slim without much padding, but it's very functional and surprisingly comfortable for the first day or two. The low seating position allows you to sit lower in the boat and keep a low COG. Considering that the seat sits on the drop stitch floor, you get a slight amount of cushion from the floor. After 3 days on the water, we were looking any new positions to sit in; our bodies were stiff when we stayed in one position too long. Halfway through the trip I was wishing I had the deluxe seat to try for a different position. Seeing we only had one type of seat, we got creative and stacked gear to get a higher seating position to rest our hips and knees.
This boat is very durable. The few durability issues we had weren't with the air chambers, it was with the attachments. We hit rocks, branches, weeds, debris in the water, and it didn't show any signs of damage. The tracking fin was firmly attached, and we didn't have any worries about losing it (unlike my other IK, which lost its tracking fin at one point on the trip). We were able to continue paddling in water less than 12" deep. We scraped the fin on rocks, sand, trees, with nothing more than minor scratches to show for it. The tracking fin is the perfect size. It allowed me to get into really shallow water, but still did its job.
The kayak paddled straight as an arrow. In fact, at times I felt like it tracked a little
too
straight. Prior to this trip, I didn't think there was a thing as a kayak tracking too straight, but at times I wished for slightly quicker handling to spin around. The Fast Track is still plenty maneuverable, but I could definitely feel the keel doing its job to keep us straight. My other IK is slightly more maneuverable but it doesn't track quite as straight as the Fast Track. It would be fun to compare the Fast Track to the
Sea Eagle Explorer
which is similar but without a keel. For rougher water, I feel that I would want more maneuverability that I could get with the Fast Track. That being said, for this type of water, the fast track is the better option. One reviewer mentioned how easy it was for her to paddle and maneuver, despite limited experience kayaking on a river. I'm glad that Sea Eagle revised their old keel to be pointier. Even with the new needlenose keel, there is a slight noticeable drag at high speeds. I imagine the older models had even more drag.
The Fast Track is a fast boat. It's on par with the quickest IKs made at the moment. Top speed and acceleration were on par with my other IK, which is also known for its fast speed. The Fast Track truly lived up to its name. However, once I hit max speed, the keel would make a little wake in front of the boat and I felt like it was limiting my overall speed ever so slightly. Glide was awesome on this boat. I couldn't believe how long it would coast after finishing paddling.
When you compare this boat side by side with a whitewater boat, it's clear that this boat has much thinner side tubes. Sea Eagle recently improved the Fast Track to make it slimmer in the front. This did two things: it lowered the weight, and it lowered the profile of the bow of the boat. We had plenty of high winds on this trip, and I was grateful we had low profile boats that sat low in the water. There's nothing worse than paddling into a headwind and having the wind push your boat.
I quickly realized on this trip that I needed a better way to store little items like sunblock, snacks, water, camera batteries, books, etc. The behind-the-seat bag is fantastic, but I needed something in front of me that was easier to reach. I used a zippered tool bag from my home improvement store, but it wasn't ideal. Just after we received our boats, we noticed that Sea Eagle released the
multi-purpose kayak storage box
, which would have been the perfect solution to storing all our clutter.
When disassembling the boat, we were really impressed with how easy it was to clean. The removable drop stitch floor was really helpful for getting all the sand out of the boat. The light grey color of the boat showed mud stains a little more than we would like, but overall it cleaned up quickly and nicely.
Trip 2: Lake Powell - Glen Canyon Recreation Area
Supported by a pontoon boat. Reviewed by Nick.​
I fell in love with the inflatable kayak on this trip, it was extraordinary. It handled two paddlers with ease, even with me who is pretty much two people alone!

I did quite a bit of paddling around and tried dumping it and re-boarding in deep water and I was able to pretty easily.
The dogs also liked it.

This was Nikita's first time in a kayak. She loved it. She loved the whole trip actually, which is particularly awesome because of her age and inability to get around these days.
She spent the whole time just walking the shoreline, looking for fish. The boat just made it easier for her.

I liked it so much that I think I'm selling both of my hard shell kayaks and rack now to invest in these. Love love love it.
Trip 3: Green River Section A (Flaming Gorge Dam to Little Hole)
7 miles. Fast moving river (class 3). Review by ashergrey
​
My brother and I ran the Fast Tracks down Green River "Section A" (Flaming Gorge Dam to Little Hole). This is a seven-mile, mostly class I+ float at normal levels. However, we encountered II+ conditions as the Bureau of Reclamation had increased outflows from the dam to 8,600 cfs the day before we launched. This meant fast-moving currents and bigger-than-usual waves.
General impressions were positive. The boat has great primary stability and takes real effort to roll. It is very forgiving to cross-currents. As a novice river paddler, stuff that would have flipped me in a hardshell whitewater kayak barely made the Sea Eagle turn. Big wave trains were fun and felt relatively safe. I bailed once on a big wave and was easily able to pull myself back into the boat in the middle of the rapid.
I concur that the provided paddles are better than expected. While a bit on the heavy side, they are the perfect width for the boat.
The bailing system struggles in situations where repeated waves come over the top. If enough water enters the boat, it can force the floor to come loose. It will still be held in place by the seat, but will float as if the top piece of bread in a sandwich. Both my brother and I had to stop and manually bail the Fast Tracks. There could have been user error involved, but we were never able to get the bailing valves to do much.
When full of water, the Fast Tracks become slow tracks. Because of the additional weight, they can become sluggish and difficult to maneuver. This reduced my confidence during a key stretch of rapids. The straps securing the seats also slipped loose during high-stress situations. Again, there could have been some user error in the set-up.
On the positive side, the provided seat-back stowage and deck bags seem useful. Gear-carrying capacity seemed adequate for single riders. In tandem mode, that would obviously be reduced.
For flat water or class I moving water, I can see the Fast Tracks serving people very well. I wouldn't hesitate to use this boat for lake trips or mellow river floats like Labyrinth.
No product is perfect, and the Sea Eagle Fast Track is no exception. While we still feel it is the ideal vessel for slow moving rivers and lakes, there are a few things that we would like to see improved.
At one point in the trip, we were lifting the boat out of the water using its grab handles. This was the first time using the handle, and one of them ended up breaking. It wasn't a catastrophic failure, but the stitching came out leaving the nearby d-ring floating around. When we contacted Sea Eagle about this, they offered to replace the entire boat free of charge. We didn't think it was a big enough issue to warrant an entire replacement, but we appreciate their warranty and excellent customer service!
At first I was concerned about the stitching near the floor of the boat. It looked like the stitching was broken, but after I contacted Sea Eagle about this, and they assured me that it is part of the manufacturing process. The stitching is used during the manufacturing process to keep everything in alignment until the glue fully cures and then the stitching is released (cut loose) so that the hull can take it's designed shape. So don't worry about the missing threads at the bottom of your boat, it's purely cosmetic, and I'll bet you wouldn't notice if you weren't looking for it.
While we never had any problems with the plastic d-rings, I'd like to see all of them made out of metal. I would also like to see a few more d-rings, particularly near the floor area. This would be especially handy for tying down gear behind the seat in the event of a roll (highly unlikely with the stability of these boats). Sea Eagle offers
d-rings
you can glue on yourself, and I could see myself adding a couple of these this in the future.
We feel the Trolley Bag was not built to the same quality as the boat. The bag was quite functional and convenient, but the zippers and materials made it feel like like cheap luggage you'd find at a discount store. The wheels weren't quite big enough to handle sandy and rocky shore conditions. The mesh bottoms to each pocket allow it to drain any excess water, which we really liked. These bags would be best for people who are struggling to keep their IK gear organized and need an extra hand getting their boat to the water.
One other thing I'd love to see on the Fast Track is paddle keepers. On our trip, we did a lot of relaxing and floating without paddling. The paddles were often in the way and we struggled to find a comfortable place to stash them when they weren't needed.
Conclusion​
In conclusion, the Sea Eagle Fast Track 385 is a fantastic boat for flatwater and calm rivers. It is a high quality kayak that feels nothing like a pool toy. It has proved more than adequate for multi-day adventures, quick side trips in Lake Powell, and mellow river running. Despite a fit and finish that left us wanting, the overall performance of these kayaks overshadowed all construction shortcomings. We have no worries about the strength and longevity of these boats.
When pushed past their Class II rating, the Fast Tracks quickly became overwhelmed. If you are looking for a whitewater boat, the
Sea Eagle Explorer
should be far better suited for those conditions.
When viewing the informative videos on Sea Eagle's website, the boat almost sounds too good to be true. The videos almost sound like an infomercial. I can assure you that these boats are NOT infomercial material. These are the finest flatwater IK I have ever experienced. They handled 45 miles on the Green River through Moab for 3 days without a hiccup. Ihave no doubt they would handle 30+ days on the river.
The technology in these boats really sets them apart from other IKs. The needlenose keel, drop stitch floor, and the durable fabric combine to create a sturdy, stable, and fast boat. I don't know of another IK that can compare in flat and calm water. When you factor in Sea Eagle's 180 day risk-free satisfaction policy, and it really becomes a no-brainer.
The fact that 3 of our 4 reviewers sold their personal boats to purchase Sea Eagles should say something about how we feel about them. The Fast Tracks have spoiled me and they will be the new benchmark for my standard of Inflatable Kayaks.
Photos by @sixstringsteve, @Nick, @ashergrey and @neiloro

Keywords: sea eagle fast track review 385ft kayak
Last edited: