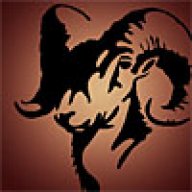 Joined

Feb 15, 2013
Messages

105
Day 1
|
Day 2
|
Day 3
|
Day 4
|
Day 5
Ziff and I had planned for 6 days on the traverse, as with a washed out road, on the way out. We awoke 25 miles from the spotted car. It was hard to prepare to leave the world of the alpine, but I had a flight home the following day. In fact doing it in 2 days meant hiking out the day of the flight. I always like a little more spice in things.
This was no ordinary, trailed hike either. Much of it was trailless, first through blown down trees. Later meadows, several miles long that were near impregnably thick and so pungent as to be hard to breath. Add in a log straddle over a rushing stream, more blown down trees on unmaintained trails, bugs buzzing about, a hot sun...you get it. Glad we had rounded into shape mentally as well as physically.. Mix and match and add an 8.4 mile road walk at the end.
We were to camp before the road walk, but it was only 5 PM, the bugs were out and I felt that if I stopped, I might never be able to start again. And if...maybe....could we....get out early enough, we could rush to a restaurant and have dinner and a.....beer!
In the final few hours, every step was an agony, so much so as to be laughable. Its key to have someone to be able to complain back and forth with. But we made it, had that meal and that.....beer. I had two. I wasn't driving. The traverse took 100 hours and 50 minutes. Hope you have enjoyed the story and pictures.
heather at the campsite
packing up in the morning
With Glacier Peak keeping us company
Ziff feeling the love
Streams and moss alps
reflections in Cub Lake
Cub lake
600 foot vertical uphill over a pass
What, me worry?
Into the meadows
What is this?
Log over the stream
All....Fall....Down.
Who's idea was this?
The Mud, the Blood...headed for the beer
A dream of green
wearing down
forest glow..headin home
Day 1
|
Day 2
|
Day 3
|
Day 4
|
Day 5
Featured image for home page: