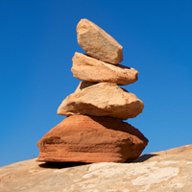 Official Information
Staff member
.
Joined

Mar 20, 2012
Messages

43
Photos in your Picasa account can easily be added to your posts on Backcountrypost. Here's how.
Start with the first image you would like to insert into the post. First, select the desired size from the drop down menu just to the right of your photo on Picasa. The default is Thumbnail 144px, the Large 800px looks best on Backcountrypost but Medium 640 would look good too.
Next, click the box next to "Image only (no link)". Then copy the link provided in the 'Embed image' field.
In the post editor on Backcountrypost, click on the insert image icon.
And a pop-up will appear. Paste the copied link here and click the 'Insert' button.
Voila! Your Picasa image is now in your post. Repeat this process for each photo you would like to include. We will be adding a feature soon to add the entire gallery as a slideshow.