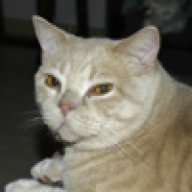 Joined

May 29, 2013
Messages

136
I was asked about pictures from Poison Spring Canyon.
There are old slides from 1998 and around 2000 and digital images from 2013. The last ones are still undeveloped .
Here are the old scanned images with only littel comments.
Poison Spring Canyon - at the beginning near UT 95 inexprssively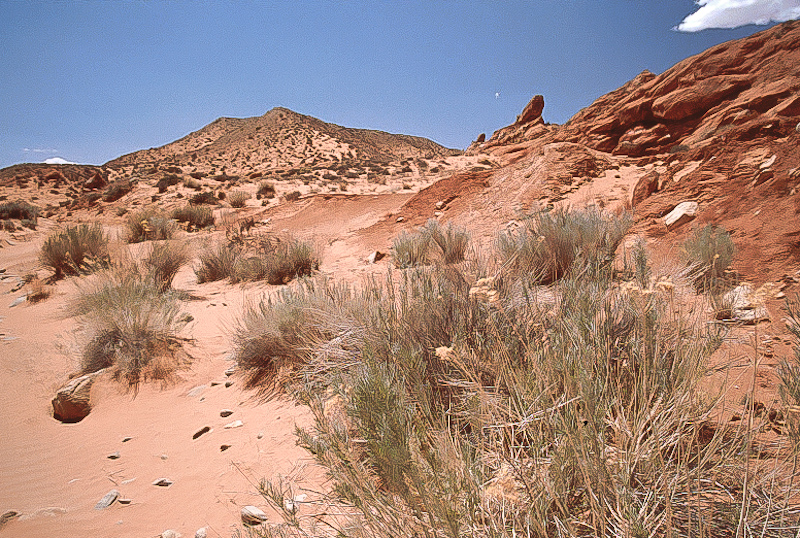 A sand dune in background
Sediments shifted by wind
The grey cobbles are from the Henry Mountains
Cobbles and Navajo sandstone walls
A lot of green - water is not far away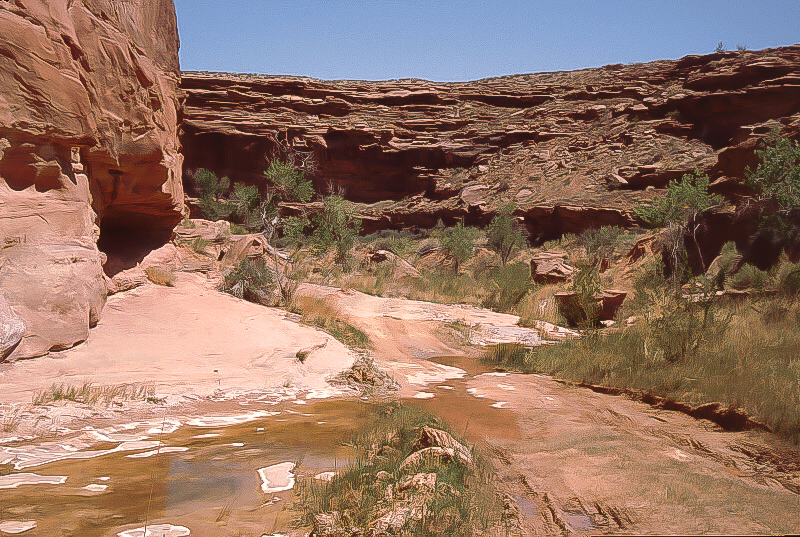 A first spring - no trouble at this point
One of the larger springs - this one was running every time we visited the canyon
Oasis - we have seen frogs and ducks too. But not all the time.
Sometimes there are pools of standing water. Be careful - mud!
This was my failure!
Dirty work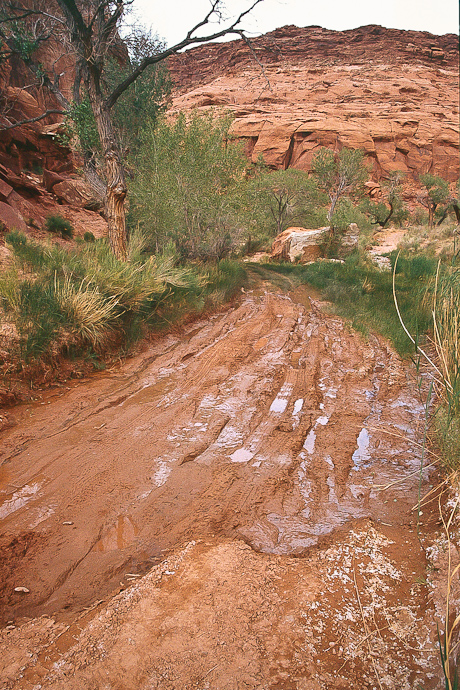 A bad stretch farther down.
After a while the canyon dries up. At the latest it is dry a mile(?) west of the Black Jump and down to the River.
Black Jump
Approaching Dirty Devil River
Appreciating shadow at 108° F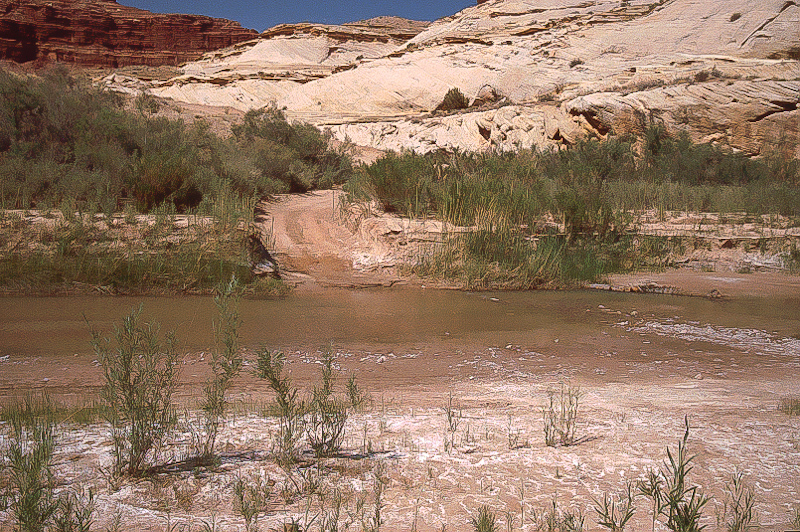 Dirty Devil River Ford
More water
This one didn't make it.
As soon as I have newer pictures I will show them.