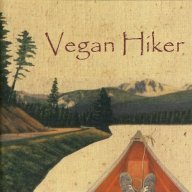 Joined

Jul 5, 2014
Messages

2,099
I really enjoyed flying out to hike in the Uintas this past summer so I started planning next year's cross county trip almost immediately. My criteria are basically that it needs to be within 4 hours of a major airport and small enough of an area that 3 or 4 days is enough time to fully experience the area without feeling the need to come back. This means I'd rather save places like Yosemite, Yellowstone, etc, for when I have the time and resources to spend at least a full week there. Lastly the place needs to draw me in, whether I understand why or not.
For the past few weeks I've been undecided between Garibaldi Provincial Park in British Columbia to hike Panorama Ridge and Black Tusk, and the Lost Coast Trail in northern CA.
After speaking with the BLM a few times and receiving my Lost Coast Trail information packet from the BLM this past week, I'm almost positive that the Lost Coast is where I will be heading. When I had planned my Utah trip, I could not get the image of standing atop a Rocky Mountain summit out of my head. For the past few weeks, the image of camping on the black sand beaches of the Pacific Northwest are starting to call me in that same way.
Here's a picture of what the Lost Coast Trail planning packet from the BLM looks like. It costs $5 but is worth it if you are planning this trip. There's a full size glossy double sided map of the King's Range and Lost Coast. An 8 page information packet on how to plan the trip (shuttle logistics, permits, etc.) a copy of the 2014 and 2015 tide tables, a bunch of brochures on the areas wildlife, safety, LNT principles, etc. and a postcard of the Lost Coast. It was worth the $5 just for the quality map imo.
For those not familiar with the Lost Coast Trail, here's a description from a website called SoCalHiker.net
"The Lost Coast is so named because this section of this section of land was too steep and rugged to build a road. Big Sur was tamed by Highway 1, but not the Lost Coast. Highway 1 veers inland 20 miles around this remote section of coastline. There are no roads or cars. Just getting to the trailhead is a journey in itself.
King Range National Conservation Area
, from Mattole Beach in the north to the village of Shelter Cove in the south. The trail is fairly flat (there are a few hills to climb) but the terrain is challenging. You go from hiking on coarse black sand to pebbly beaches; from slippery, wave-smoothed stones the size of bowling balls to the blessed solid ground of the flats. Sections of the trail are completely impassable at high tide, making timing and tide chart knowledge essential. And the weather is highly unpredictable."
I'll be flying into San Fran and leaving my rental car at the Shelter Cove parking lot and arranging a shuttle north to Mattole Beach and backpack the 25 miles southbound back to my rental car. It will take 3 days which sounds a bit long for covering just 25 miles but I was told over the phone by the BLM that it's impossible to do it quicker because there are many sections of the trail that are impassible except for at low tide... hence why they sent me the tide tables. There is another 50 miles of trail in the King's Range south of Shelter Cove but that section of trail is not directly on the coast and I will only have 3 vacation days at my disposal for this trip due to other family vacation obligations next summer.
Has anyone here ever done this trip? I'm hoping I can find a person or two that have done it that can offer some pointers and answer some of my questions as I plan this.
Last edited: