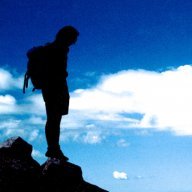 Joined

Jun 25, 2012
Messages

4,400
Just notifying you folks about a new and free service we have just made available to all Salt Lake County Library patrons -
Lynda.com
Full disclosure: in my day job I am on the Salt Lake County Library team in Web Services. Since the service is free I don't feel bad recommending it to you nor am I conflicted. I am a long-time user of this service and can report excellent course quality and excellent customer service from this vendor.
Apologies
: Sorry my non-SLCounty friends here - I recognize many of you do not have a county library card but a large percentage of you do live in my home county and should have one. All others here that do not have a library card,
Lynda.com
is so good it justifies the expense of a subscription as I had before. Perhaps your local library also offers the service or could be persuaded to?
Lynda.com
has an excellent catalog of high quality photography training both in general and also for the tools many of us commonly use like Adobe Lightroom.
Case in point: one I am currently taking and can already recommend:
Landscape Photography with a Telephoto Lens
http://www.lynda.com/Cameras-Gear-t...oto-lens-isolation-scene/460441/475649-4.html
Recommended. Take a look at all their photography training options. There are many.
One place to access the service on the Library site (you have to access it through the library site so we can authenticate to your library card instead of directly at lynda.com):
http://www.slcolibrary.org/rr/rrln/index.htm
Learn. Enjoy.