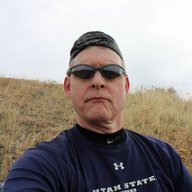 Joined

Dec 23, 2013
Messages

3,434
You've all seen Mount Wire several times, but this hike to the summit was my hardest ever. With all the recent snow, the last 0.5 - 0.7 miles of this hike was post-holing to the summit. It absolutely wore me out. It took me a good hour and twenty minutes to cover that last half mile.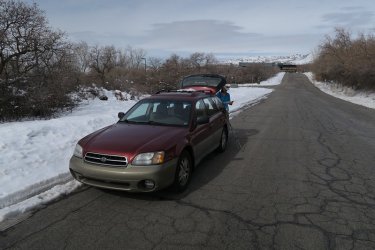 Getting ready at the trailhead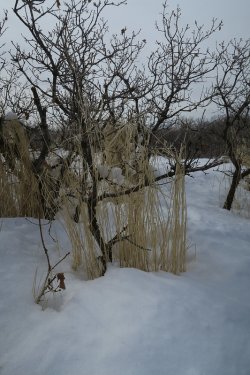 Love the golden grass against the white snow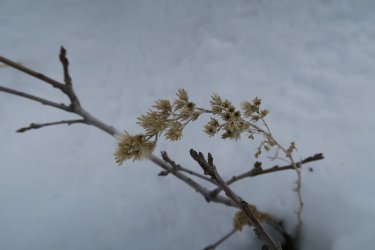 Zoomed in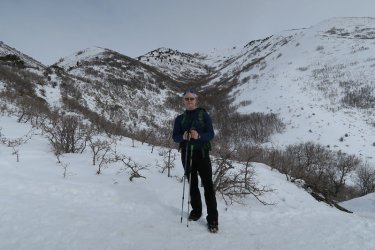 Mount Wire behind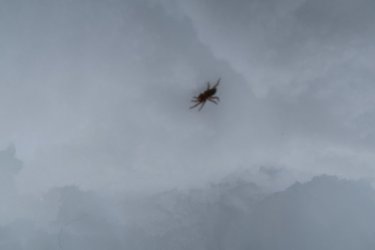 An out of focus spider along the trail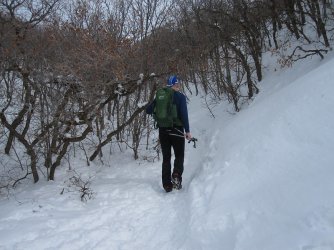 Relatively easy going so far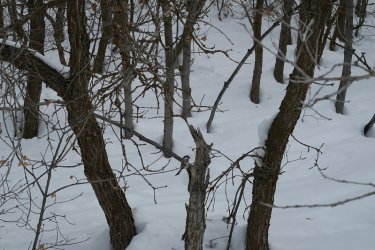 A chickadee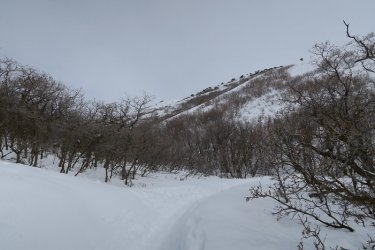 Making our way up the draw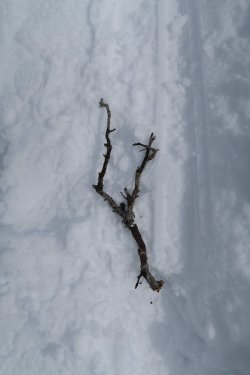 A wishbone in the trail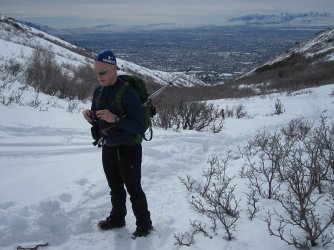 How does this thing work?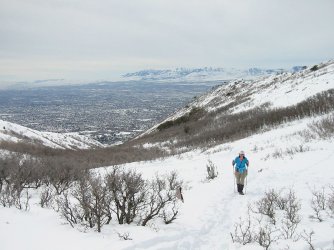 Sheila, making her way up to the saddle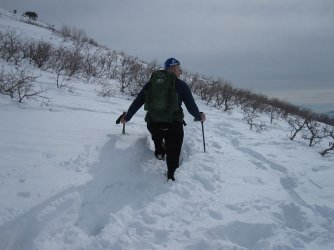 Once we began our way from the saddle to the summit, our troubles began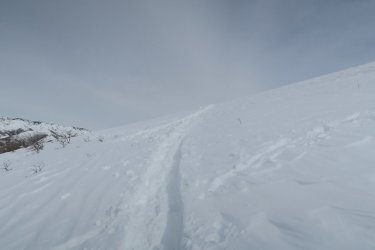 Whomever went ahead of me must have been a touch lighter than me.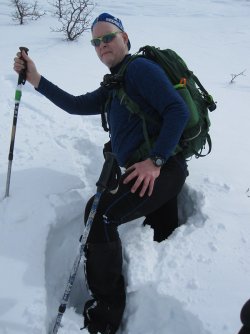 Getting a little annoyed at this point.
Scatman down!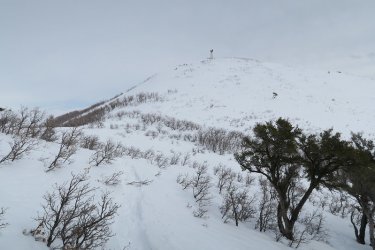 The beacon ahead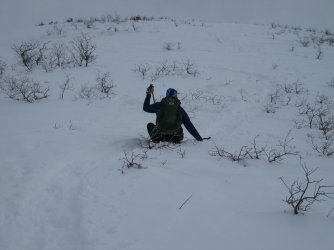 Sheila had to give me a push on my derrière to get me out of this predicament.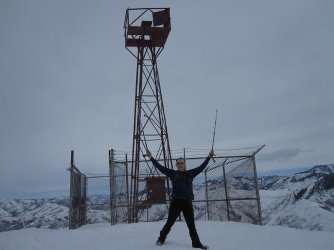 Victory!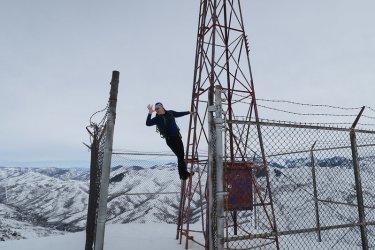 I barely had enough energy for the BCP greeting
@Rockskipper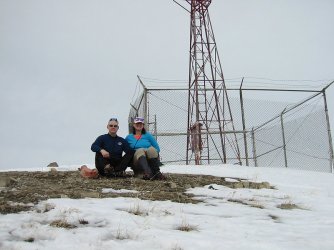 Summit shot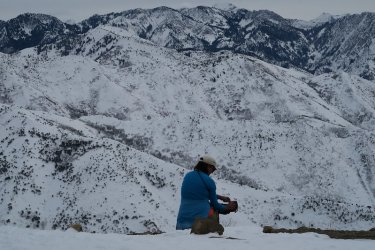 Sheila, with Broads Fork Twin Peaks in the far distance
Some shots from the summit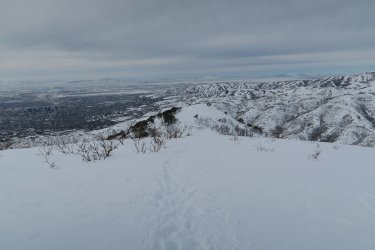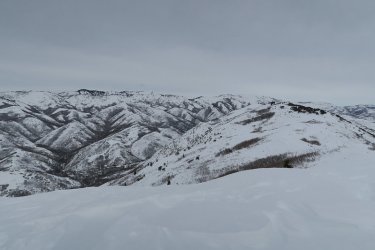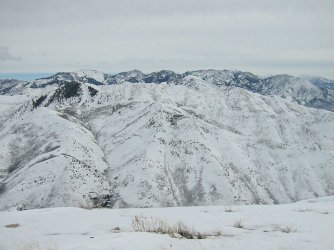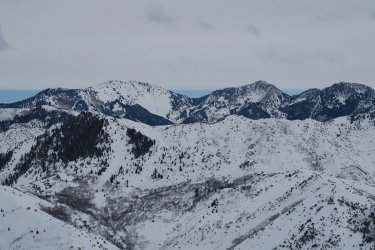 A view over Parley's Ridge to Gobblers Knob and Mount Raymond on the Millcreek Ridge to the south
Downtown SLC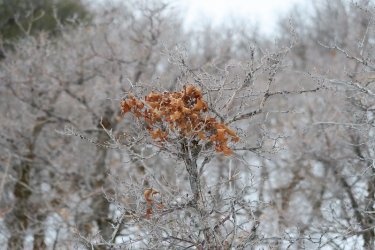 Some nice oak leaves on our way back down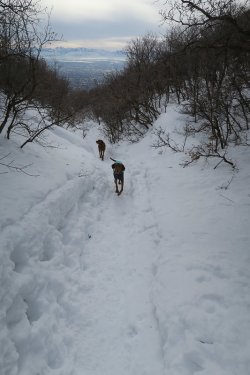 A couple of hound dogs set to greet me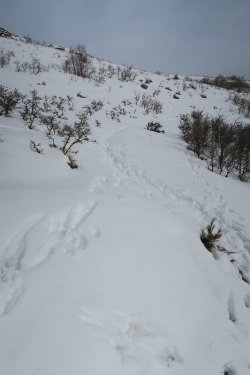 A deer trail only
@Bob
could love.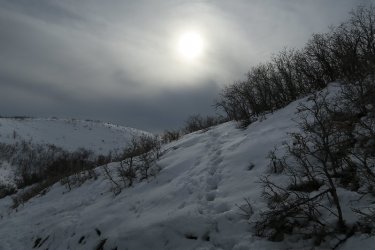 The sun remained behind the clouds all day which gave a kind of eerie feeling to the hike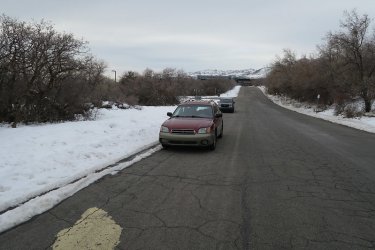 Back at the Subaru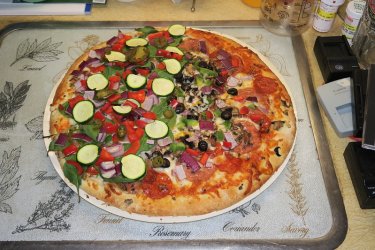 And of course the after hike meal on a Saturday night is pizza - a combo this time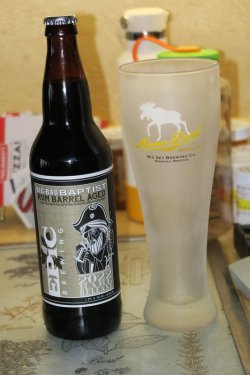 And to wash it all down, a Big Bad Baptist Rum Barrel Aged Imperial Stout from EPIC
Brewery. Ask
@TractorDoc
about this one.
The End.