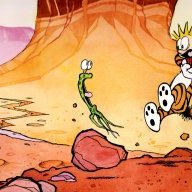 Joined

Mar 31, 2016
Messages

618
Another Anti-Nutter? And I already picked up a bag for you for next September.

Hugh tells me I can swap them out for a bottle of whiskey instead. . . then we can still be friends.
I'm going to bring a bag and scatter them about the camps as a bear repellent. I figure no bear will come near us if they smell those things.
I'll probably have to buy a bag on my way out west because I think circus peanuts are illegal in New York State so I won't find them around home.