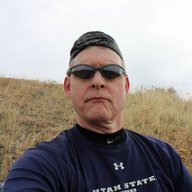 Joined

Dec 23, 2013
Messages

3,551
Headed up Mount Van Cott this morning with my daughter, who is back from Portland. Since she has been near sea level for the past four months, and I'm just off giving blood last Saturday, we chose a rather easy hike. On our way to the top, we saw 12 mule deer, heard a chukar, though we couldn't locate it, and saw rabbit tracks on the summit. Not bad for a short hike.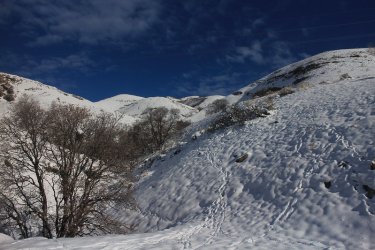 Our goal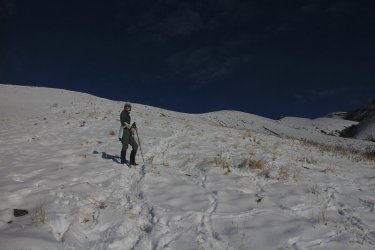 Katie out ahead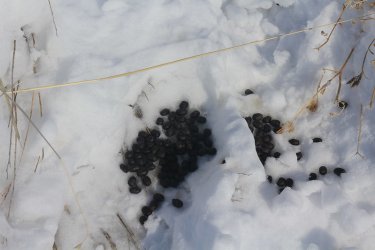 Deer scat near the trail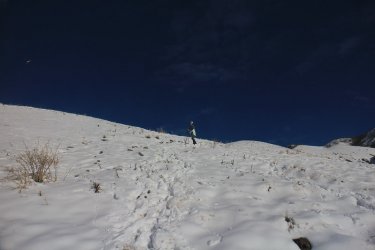 Somehow Katie has gotten a lot faster than me now.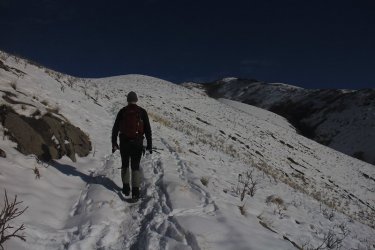 There's old slow poke!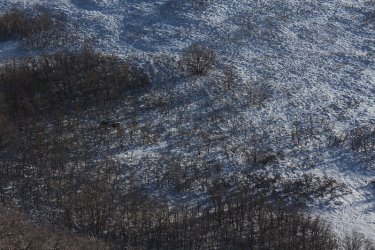 Can you make out the deer on the ridge to the south of us?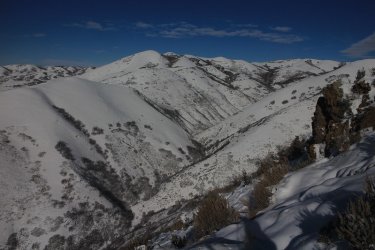 Dry Canyon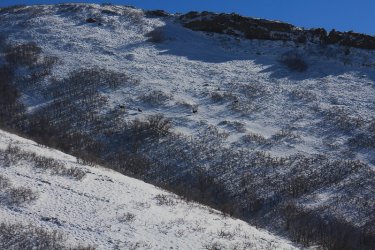 More deer across the way
I gave you the large shot on this one. Can you see the deer on the rocks at the top of the ridge? It's just a little more than halfway down the ridge, just below a reflective patch out in the valley. If I had a better zoom lens, this could have been a nice shot.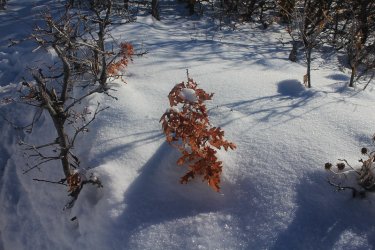 A few leaves left on this scrub oak.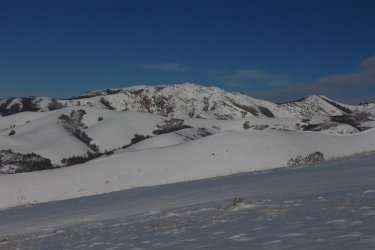 The Dude Benchmark to the north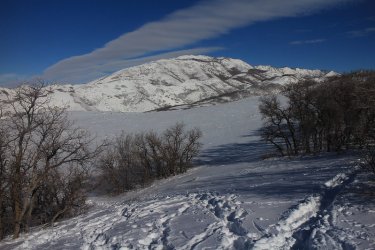 Black Mountain Ridge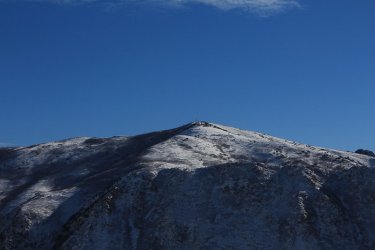 Looking south at Mount Wire and the old airplane beacon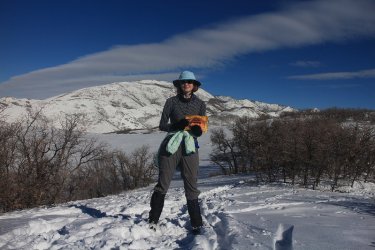 I had to lure Katie up with Circus Peanuts. Thanks
@TractorDoc
!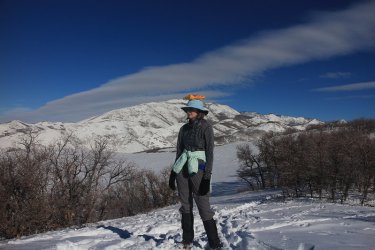 You know, she could be in a circus act. Please don't try this at home.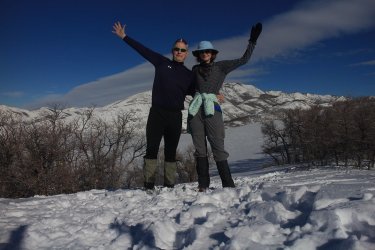 Look at the Big smile
@Bob
!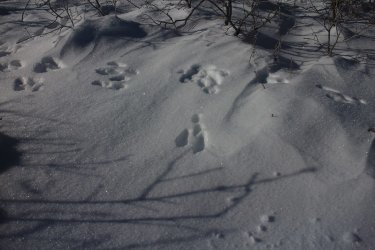 Rabbit tracks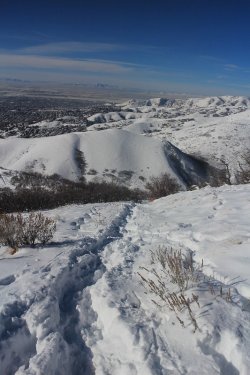 Nice view of the foothills north of the Salt Lake Valley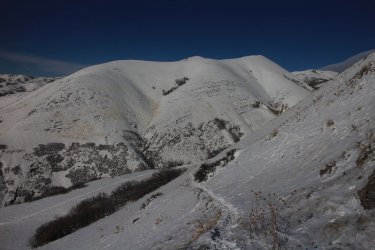 Unnamed hill on the north side of Dry Canyon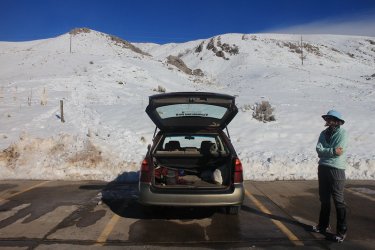 back at the Sube.
The End.