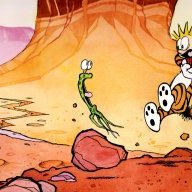 Joined

Mar 31, 2016
Messages

793
On Friday I chose to hike up Catamount Mtn,, which is close to Whiteface Mtn. Short hike but very steep ... you climb 2500 feet in about 1.5 miles.
A snapshot of some of the trail ... up and over rock, Adirondack style. Obviously switchbacks are for wussies.
A bit further up the trail ... the squeeze ... it's pretty tight for this fat old guy. Beyond this it's a scramble up bare open rock.
Esther in the foreground, Whiteface beyond that.
So after this climb & a lunch break on top, I decided to check out another hike closer to Keene.
I hiked to Clements Pond ... steady uphill until the last quarter mile as the trail descended to the pond.
Some dramatic fungi along the trail ...
some rocky outcrops along the way
one of the steeper sections of the trail ...
The pond ... there's a campsite in the trees behind where this photo was taken
this little pond was near Clements Pond ... very shallow with great reflections. Note that a few trees are changing color!
Today started windy and gloomy ... I waited for the weather to improve a bit before heading out. I decided to check out the Boreas Ponds area in the Adirondacks. This area was recently acquired by New York State from the Nature Conservancy (total of 69000 acres) and part of the area is now a part of the High Peaks Wilderness Area (the rest has been designated as Wild Forest). The NYS DEC recently completed extensive work on the Gulf Brook Road that gives access to the ponds, or at least close to the ponds. The parking area is about a mile from the canoe put-in at the ponds, so if one wishes to canoe the ponds you'll have to carry or wheel your canoe to the put-in. I drove the parking area and then hiked along the old road to the canoe put-in at the ponds.
This is the northern end of LaBier Flow ... you can paddle this for about a half mile or so and then take your boat out and carry it about a half mile to Boreas.
Some of the landscape along the way to the ponds ....
The Boreas River as it heads towards the ponds ....
Boreas Ponds from the canoe put-in & the bridge over the river ... if it were clear & sunny you'd be able to see the high peaks
And this is a view of LaBier Flow from the southern end ... you can put your boat in here and paddle roughly a half mile to the take out & then carry another half mile to the ponds.
So my "hike" (actually a road walk) was about 3 miles. Definitely an area we need to explore in the future!