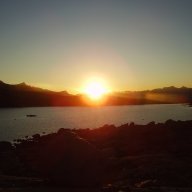 Joined

Jan 23, 2015
Messages

56
At just under .5 miles, this overnight hike sort of flirts between the border of a long walk-in camp site and a really short backpack trip. Frankly, this is just about the finest campsite to be had along the southern California coast, unless perhaps solitude, quiet and lack of congestion bothers you.
I had the wonderful opportunity to enjoy some time here recently with my two daughters, 7 and 13, shortly before they started the new school year. My oldest was no stranger to backpacking, but for my youngest, this was to be her first remote camping trip carrying a pack. We all had a great time.
Montana de Oro SP has four such "Environmental SItes", which are walk in sites, well spaced apart and from any other use area, roughly .5 miles from any parking area and at which fires are not allowed. This particular site is #4, or "Deer Flat." It has the finest views.