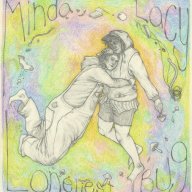 Joined

Mar 10, 2016
Messages

187
I love autumn in the Mojave, warm days & chilly nights. And no more Mojave Greens to look out for ! So I headed into the MNP to camp and hike near the cinder cones, Club peak (NUB bm) area. Made it to a camp late afternoon and took off up Button Mountain, one of said cinder cone remnants, and took in the views for a bit before going down to dine and tuck in for the increasingly longer nights.
Next morning it was early up to ooh and ahh over the sunrise and a nice cloud formation over Club.
After some food, and packing food and water for the day, I headed off along an old road thru the Joshua tree forest, getting nice changing views of Club and cinder cones along the way.
The old road made a great route, curving thru the J-tree forest as it headed towards the steep west faces by way of the gentle east slopes. First stop was up 1378-T
Then 1467 T.
And then 1441 T
And then up Club peak (NUB bm).
It must have been much windier to the SW, there was a huge sandstorm filling a valley yonder way.
Then back down to the truck along a wash where there was a small panel of squiggly petroglyphs, only a 15 minute walk or so from the main road.
Another great day playing outside!