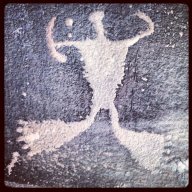 Joined

Oct 24, 2012
Messages

359
This is a brilliant double loop day hike in the mountains near Socorro New Mexico. The weather was wonderful for our hike, except for a brief hail storm that hit us at the peak. Most trail reviews recommend hiking the lower loop counterclockwise, and I agree. The north leg is beautiful, but very steep with loose rock and switchbacks. Downhill was hard enough and a couple of my toenails are still purple form being jammed in my boots. Here are some trail pictures....
After climbing for a while, the ponderosa give way to alligator juniper and a botanical garden full of other curiosities.
The alligator juniper is a beautiful tree with a distinctive bark. On this mesa, it's been twisted and burned into fanciful shapes.
The views from the mesa top loop are beautiful.
I'll definitely be dong this hike again!