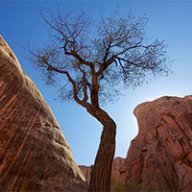 Joined

Aug 9, 2007
Messages

12,927
July 2010
Today was my birthday so I thought I'd take the day off and get a quick trip in. It was a short trip on short notice so it ended up just being me and my oldest dog, Nikita. Since I was alone I wanted to do something pretty short and fairly well traveled in case I had any trouble. I know for some people a solo trip is no big deal but it still sketches me out a bit, too many what-if's. So I picked the Lofty Lake Loop with a planned detour to Cutthroat Lake to spend the night. It was fabulous.
I didn't stop much on the loop other than at Kamas Lake and of coarse Cutthroat Lake where I spent the night. The fishing was unbelievable. I've had some hot fishing in the Uintas but never so consistent, I actually got TIRED of catching fish after a while!
The bugs were out in force, 100% deet did a pretty good job but my dog was hating it. I ran into a few people at Kamas Lake on the way in, then a scout troop dropped by Cutthroat thinking it was Ruth Lake that afternoon. Other than that I didn't see anyone until dropping over the pass towards Camp Steiner where it seemed like there were scouts EVERYWHERE. Anyway, here are the pics, enjoy.
Getting started on the loop, going clockwise from the Pass Lake TH.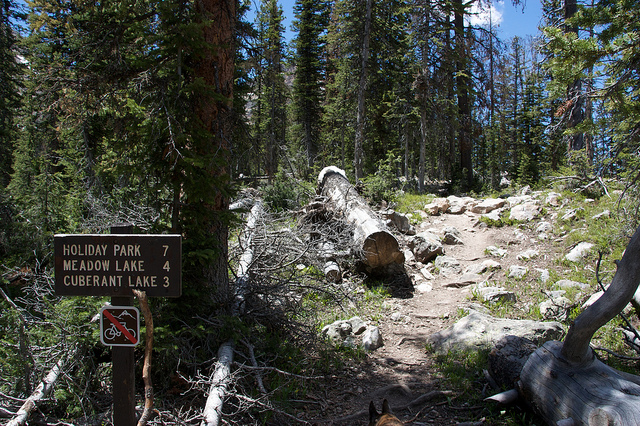 Nikita cooling down at a little pond below Kamas Lake.
Approaching Kamas Lake.
Unnamed lake just west of Kamas Lake. I fished it for a bit but no luck.
Kamas Lake
The pass between Cutthroat Lake and Kamas Lake
Cutthroat Lake
There were still some good patches of snow to be found, even as low as 10,400', almost all of which was on the north face or avalanche build-up.
The afternoon was spent walking the shore line and fishing. It was on FIRE!
After a few hours of fishing I setup camp and had some dinner.
And then it was back to the shore to fish a bit more before the sun went down.
Selfie. Feeling very satisfied.
Alpenglow on Hayden Peak
I did not sleep well that night. Usually I like sleeping by a stream for the white noise. But the water flow was pretty erratic throughout the night and it sounded like some large animals were moving through it and through the bushes. This pic is looking back at Cutthroat Lake on the hike back up towards Lofty Lake.
Lofty Lake