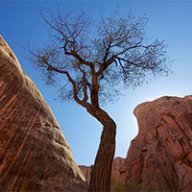 Joined

Aug 9, 2007
Messages

12,938
I can finally walk a bit but not very well. Coming up on three weeks now and my foot is still swollen and painful.
So I find myself staring at maps, dreaming of The Winds. I think I've figured out a nice loop that starts at the Big Sandy trailhead and loops up through Washakie Pass, then to the Lizard Head trail over to the Cirque of The Towers and back down to the Big Sandy TH.
The lines I drew on Google Maps put the mileage at:
Day 1: 6.81
Day 2: 8.62
Day 3: 8.71
Day 4: 7.92
Total: 32.06
So in reality, probably more like 40-45 miles I'm thinking.
So does this look like a reasonable route/schedule? Am I missing anything I should not miss? Or should I plan on camping places other than I've marked? Any goldens out there?
And the topo version:
View larger map.