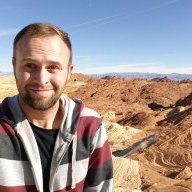 Joined

Jan 19, 2012
Messages

739
In a continued attempt to make
Nick
jealous of southern utah in hopes of a future relocation. I will just post this quick trail run TR.
I had an hour to kill and needed some type of outdoor exercise. I thought of hiking/running one of the cinderknolls in Hurricane, but the sky's were looking ominous and I thought why climb when I wont even be able to see the big landmarks of the area (Pine Valley, Sandstone Mountain, Zion, etc) then I remembered about a dwelling site just a couple blocks from my house. I had visited one of the remains of a pithouse/storage a couple years ago, but last summer while in the Zion National Park Employee library I started reading more about the site and discovered there were about 4 small settlements and one petroglyph (they called it the little man, thus the name of the site little man site)
The area where the remains/petroglyphs are is a peninsula like landform that juts out into the virgin river valley directly across from Babylon of Red Cliffs.
At places like this I wonder if the natural beauty had anything to do with selection of settlement. This is one of the prettier views of the virgin river and sandstone of babylon.
Featured image for home page: