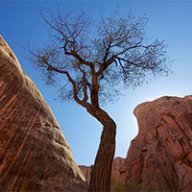 Joined

Aug 9, 2007
Messages

12,887
Foe everybody with laggy scrolling issues, I recommend simply upgrading to BCP Pro. Scrolls faster, you can browse trip reports from the future, and they drain Glen Canyon for you when you're in the area. Comes with a Scatnan BCP hat.
For just the low subscription rate of $20 per year! Where's
@Dave
?!
But seriously, thank you all for bringing this to my attention. Lag should be expected on huge image intensive posts like the "your favorites of 2017" thread and also where people have linked to external images that are way too big, but the rest of the time it should be quick and snappy. Fixing this particular issue with a scalpel is above my pay grade, but I have a bunch of software updates to do and I should really do a site design upgrade as well and that should knock it out. I will try to accomplish this in the next couple of months during winter downtime. This also leads into some other things that I need to bring up with the BCP community about how the site is kept up and what you want the place to be like in the future, but that's another thread...