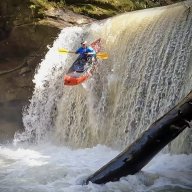 Joined

May 3, 2013
Messages

535
"The clearest way into the Universe is through a forest wilderness."
―
John Muir
The Joyce Kilmer-Slickrock Wilderness in North Carolina might be the best backcountry escape in the southeast. The views from up high on the Hangover rival anything in the Smokies, and Slickrock Creek's waterfalls are stunning. Not to mention the 400 year old virgin forest in the southern end of the Wilderness. Combined with the adjacent Citico Creek Wilderness in Tennessee, its one of the largest contiguous roadless areas in the southeast. There is a very healthy population of bears and wild boars, but we didn't see either on this trip.
http://www.sherpaguides.com/north_c...ntains/joyce_kilmer_slickrock_wilderness.html
I was here a few years before on a 3 day solo trip and fell in love. That trip included a high camp at 5200' near the Hangover...this one was focused more on the creek and waterfalls. This time 2 good friends joined me who had never been to this area. We base camped for 2 nights below Wildcat Falls, hiked to Lower Falls and soaked in the tranquility and serenity deep within a healthy, vibrant southern Appalachian forest.
This was also my dog Luna's first backpack trip. Turns out she is a great trail dog who has overcome her fear of water and gained a lot of confidence, maybe too much...gotta work on her recall before we go on more trips. She loves to run!
Fodderstack Ridge "'trail"
Luna in her element
filtering water at our dinner spot above Wildcat Falls
Chanterelles
Slickrock Creek
Lower Falls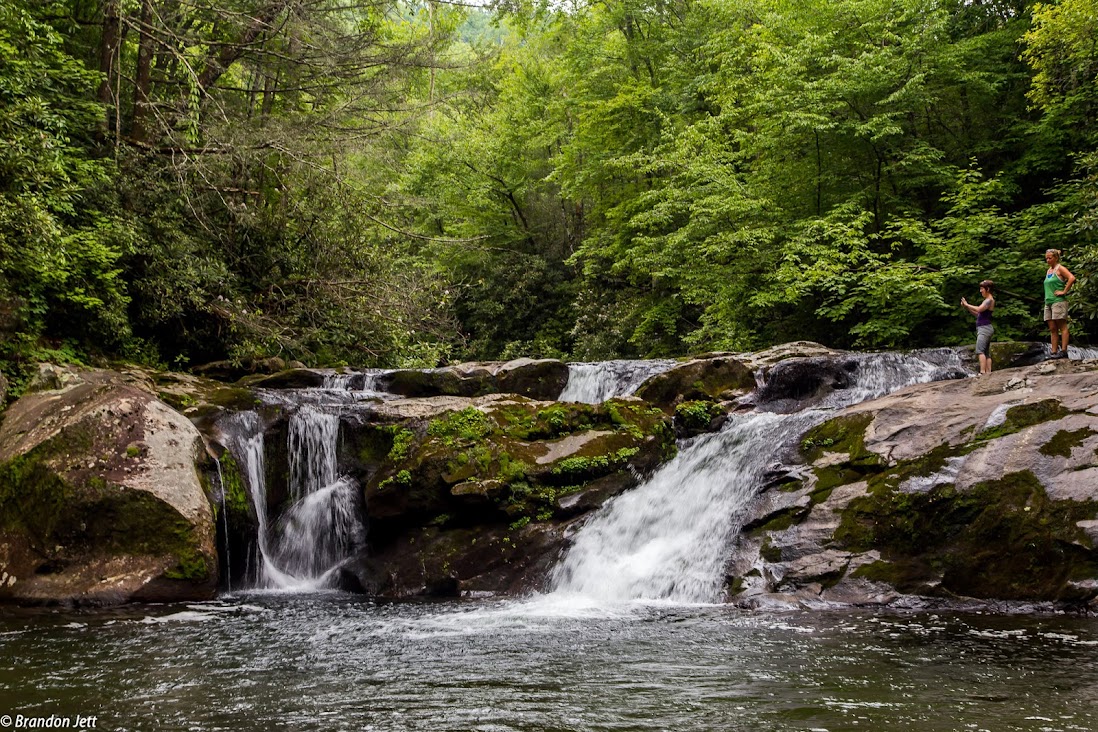 Girls Gone Wild at Lower Falls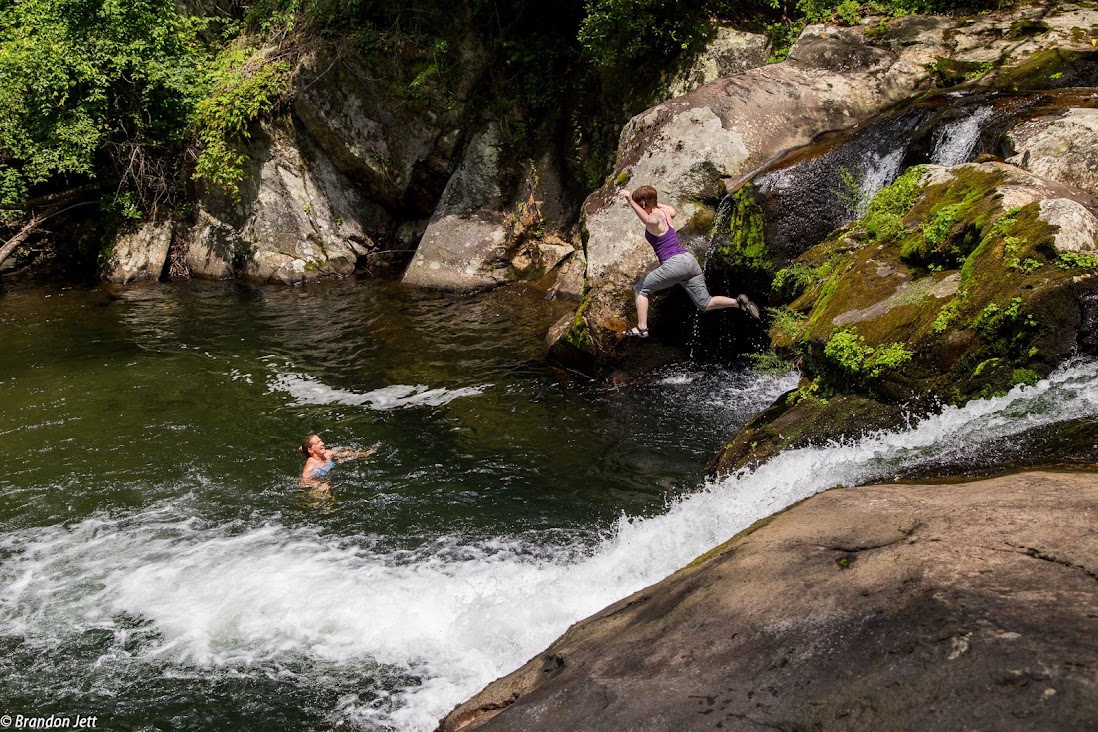 Wildcat Falls
Wildcat Falls
Wildcat Falls
Slickrock Creek
Almost every trail sign has been abused by bears...
Almost-blooming rhododendron
Featured image for home page: