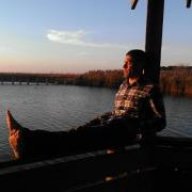 Joined

Feb 19, 2013
Messages

147
Hello all! Been awhile since I have been out on the trail and I am getting edgy. This time around I am looking for a good one night backpacking trip in Joshua Tree. Going to bring the GF on her first trip backpacking trip.

Looking for something that will be pretty and have great sights. I heard on reddit that in Joshua tree you can pretty much camp anywhere, not sure if this is true or not? But if it is, I am not afraid, and more importantly have the skills to do off trail navigation. Really just looking for a nice beautiful spot that isnt a crowded campsite with a ton of people.

As always, thanks in advance, I always love all your tips, and as usual I will share my pictures when I come back!